The year 2020 was a tough one for many people. Not only did we have to deal with the COVID pandemic, but it also ushered in a new way of living that many of us were not prepared for. However, it did reveal the start of some wellness trends that would really take shape in the year to come.
After this virus struck, people were forced into self-care at home because gyms and spas were not an option anymore. In addition, the virus definitely changed our relationships with food, fitness and health supplements and other aspects of life like work-life balance and relationships.
In 2021, we saw 10 trends emerge which will affect how we live and love in 2022. Let's take a look at them now!
1. Community-Based Wellness
We are living in a world where community is becoming more and more important. This is especially true now in a period when we had to spend so much time apart. But we're not letting physical distancing cancel our community spirit! Technology to the rescue!
Have you noticed that when disasters strike, people come together for the greater good? Whether it's donating food or helping others, this trend has been evident lately. For example, after the earthquake in Nepal in 2015, people came together to help rebuild.
Another way you can do this is to join a group/club that meets up regularly online or in safe, socially distanced spaces. In addition, something as simple as cooking once a week with others has been shown to help raise mental wellness. So, find your tribe and see what happens!
2. Exergaming
Love playing video games? Now you can get fit while having fun with your friends.
Exergaming refers to the use of interactive, virtual games that require physical exertion, which leads to fitness. They've been around for a while, but they really saw a boost in popularity during the past year.
Today, the most popular ones on the market include the Wii, the Xbox Kinect and the Playstation Move. Popular games on these platforms include Just Dance and Wii Fit. You can also get outdoors with games like Pokémon Go, where you walk around and catch virtual Pokémon.
The great part is many games also connect us to a community of others who enjoy them. Those are the ones that will stand the test of time and still be around and played next year.
3. Mindful Nutrition
Due to the COVID pandemic, people started growing their own food to control what they put into their bodies. This trend also had another benefit – it made you more mindful of your food choices and how they impact your physical and mental health.
So, if you're feeling stressed, do you turn to sugary snacks or maybe caffeine? If this is the case, then mindful nutrition will be a trend you want to start practicing. It's vital for those with gastrointestinal issues or worries about gut health. In these cases, adding something like enzyme supplements to your life may also be beneficial.
Humans are not just what they eat. It's also about why they eat and how much they eat.
So focus on your food's source and see if you can eat organically. This will benefit not only you, but also the environment!
4. Focus on Immune Health
The COVID pandemic has had a lasting impact on how people look at their health. If you live in fear of getting sick, then chances are your immune system isn't as strong as it should be.
So, start focusing on this vital part of your body by doing things like eating certain foods or taking supplements to strengthen the immunity you already have.
This trend is here to stay because it will be hard for people to ignore how important the immune system is. So, what are you waiting for? Get started!
5. Flexible Work Schedules
People's work lives were turned upside down by COVID. They were forced to take on flexible work schedules to care for their families and friends.
This trend is here to stay because it will be difficult for people to return to the 9-5 monotony of life. However, this has led to a growing sense of satisfaction and improvements in mental health among many employees who have had the opportunity to do it. So, if you want this type of flexibility but aren't enjoying it yet, best approach your boss about a change or transition into an industry where it's possible.
6. Home Yoga
The home yoga trend has been going strong for a few years now, but it will still be around as people focus more on their mental health. People who practice yoga regularly show increased mood improvement. They also experience less anxiety and greater self-esteem.
If you've got the time and patience, then home yoga is an excellent way to get started with this trend.
If not, just look for classes in your area or search online! You can find websites like YouTube with all types of videos that will help you ease into it. And many instructors are a quick Zoom call away.
However you do it, just do it!
This trend is here to stay because of the positive effects that yoga has on your mental and physical health, as well as the ease of making it happen. No more commutes to yoga studios across town. Drop that mat on your living room floor. It's downward dog time!
7. Work on Your Relationship
People realize that it's harder to find someone with whom they can connect long-term. It has led to more people focusing on their existing relationships because of how important they are.
Spend more time with your partner and work on strengthening that bond, as this trend is here to stay for a long time!
Find those activities that bring you together, and when needed, do a little couple's counseling via Zoom. Remember, speaking with a professional can happen long before you have any significant issues in your relationship.
Consider it a relationship tune-up to ensure a smooth ride into the future.
8. Healthy Home Cooking
On top of eating meals at home, people are also trying to cook more healthy meals. If you think about it, fast food and dining out can be expensive after a while. Many of us found that out as we jammed local cafes, restaurants and other eateries with our daily orders.
Instead of that, why not just eat what you cooked? It's much cheaper and healthier for you!
9. Better Sleep Hygiene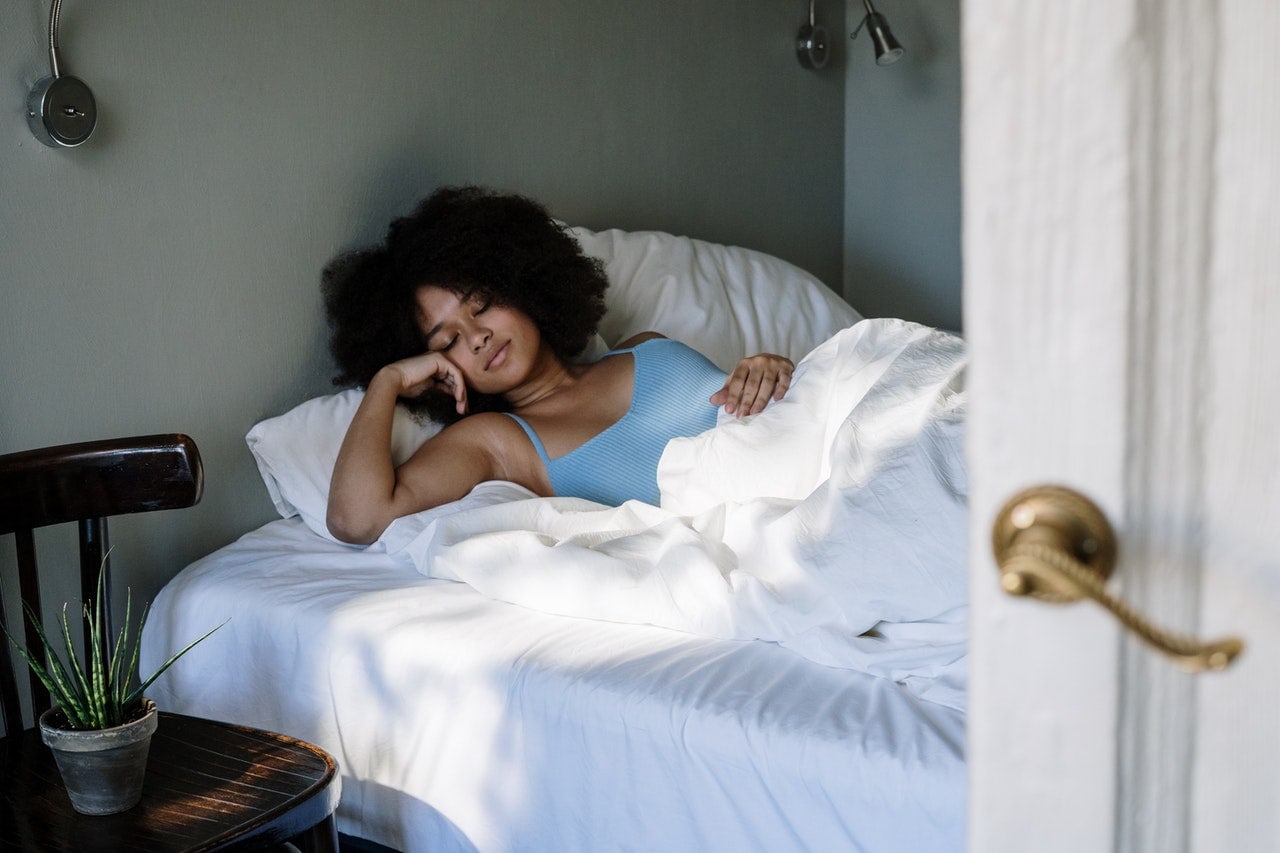 You've heard it before, and you will hear it again. Sleep is important. With the COVID pandemic, people started getting more sleep because they were forced into lockdown situations.
This led to more regular sleeping habits and better ways to reach that restful night's slumber. But if you still aren't getting seven or more hours of sleep each night, try adding a magnesium supplement to your routine. Then, you'll be better able to implement this wellness trend into your life.
10. Workouts That Double as Stress Relief
Finally, the last trend is the workout trend. People are better understanding how much working out reduces stress and boosts self-esteem.
They're focusing on activities they can do at home or outdoors in their neighborhood instead of hitting up the gym for an hour or more each day and still getting great results. While their abs may not be peeking through quite as much, that mental well-being sure shines bright!
If you want to get into this wellness trend, then find workouts that you enjoy doing, and that will help you reduce your stress levels. This way, you can feel better both while working out and while going about your day!
So, There You Have It…
The top wellness trends of 2021 and their benefits that will follow you into 2022. These are all great things to get yourself into a healthier lifestyle because this is honestly the best time to do it. So go out there and enjoy yourself!