I can't even begin to count how many times someone has suggested to me that I incorporate yoga into my fitness routine. For some reason, I just couldn't get my mind around it. All...
Being pregnant doesn't mean you can't keep exercising! Yoga can be especially good for pregnant woman; allowing you to keep up exercise throughout your pregnancy without the intensity of many other types of regular exercise....
If you need to escape the stress of life and enter another land of relaxation and meditation, you should book a yoga retreat. Some worry about the cost of retreats but not all yoga...
When you're pregnant, it can feel like you've become someone else. You have many aches and pains in places you never did before, you feel very emotional, but also you are excited about a...
In partnership with Plank, we are giving away an awesome yoga mat to help you live a healthier and greener lifestyle! Check out Greener Ideal's review of Plank yoga mats by Sasha Gilvesy, who had...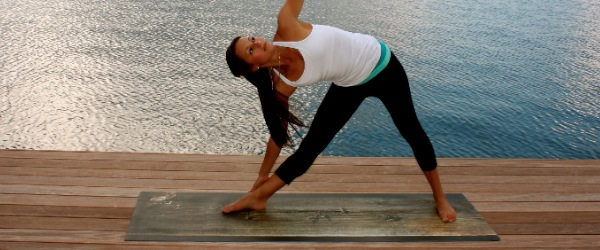 I Love the Plank yoga mats. I would first off like to start by saying how cool are the designs. I am using the Plank LUXE Yoga Mat and seeing as I need some grounding...