You can make your own natural cleaning products from common household items such as vinegar, baking soda and lemon juice. But, what are these products actually best at cleaning and why?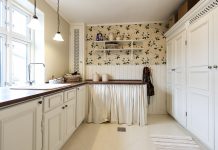 In this article, we delve into the importance of getting a home energy audit, how it can be done, and the benefits it has to offer.
These 4 design tips will help ensure your newborn is being kept safe and healthy in an eco-friendly nursery.
The solar industry has come a long way in just the last few years. The latest developments and breakthroughs in solar technology include longer-lasting solar cells, solar cells that you can print onto flexible surfaces, solar panels that track the sun from east to west throughout the day, and solar power plants that work at night. Here's a breakdown of the breakthroughs we're most excited about.
The ground is shifting from mere talk to concrete action around business sustainability. So, how do you evaluate your organisation's green efforts? These ten questions provide a great starting point.
There are several inexpensive and non-toxic methods you can use to unclog drains in your home with ingredients you probably already have in your cabinets.