Home
Tags
Water treatment
Desalination is the process of removing salt and other minerals from seawater to make it drinkable. It is an increasingly popular solution to water scarcity, as it can provide fresh water in areas with limited access to clean water. Here's how and why it might be our solution to the planet's water scarcity crisis.
Installing a water filter in your home is the perfect way to simultaneously improve your drinking water while lowering your environmental impact. A good water filter will also save you money on drinking water costs.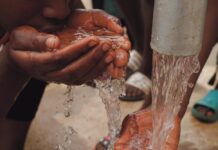 Water is an essential, basic component of life that serves various purposes. Whether it's for drinking, bathing or industrial use, it needs to be treated so it does not harm the environment or the people living in communities worldwide. What is sustainable water treatment, and why is it vital? Various technologies are being used to benefit public health and the environment. Here's what their impact means for people and the planet.
Drinking contaminated water poses a great health risk. Here are some of surprising sources of water contamination.
There are a variety of wastewater treatment solutions on the market. In order to have the right program in place, you will need to create a comprehensive plan that...
The small community of Ramona, California has received some "bright" news this week. The municipal water district that provides water, sewer, and recycled water to the community has commissioned a...
Discover the unparalleled advantages of hydrogen fuel for transportation in our comprehensive article. From eco-friendliness to cost-effectiveness, we explore the unique benefits that make hydrogen fuel a game-changer in the automotive industry.
Looking for ways to minimize your environmental impact while still providing your furry friend with a healthy and balanced diet? Our comprehensive guide on how to feed your dog in an environmentally-friendly way is just what you need!
Red pepper spreads are usually chock full of cream and cheese – making them a delight for the palette but a terror to the waistline. They are also eradicated from the vegan diet due to their animal-based ingredients. This version is incredibly healthy and also protein-filled.
The solar industry has come a long way in just the last few years. The latest developments and breakthroughs in solar technology include longer-lasting solar cells, solar cells that you can print onto flexible surfaces, solar panels that track the sun from east to west throughout the day, and solar power plants that work at night. Here's a breakdown of the breakthroughs we're most excited about.
Here we share a few sustainable Easter ideas which will help you reuse your decorations year after year, and make even the brightest Easter baskets easily affordable.
Chicken manure is an excellent fertilizer for gardens big and small. It's rich in nutrients that improve the health of your plants. In fact, it is often referred to as "black gold" by gardeners because of its ability to give plants a significant boost. Here's everything you need to know about using it in your garden.