If you're looking for some delicious and festive vegan Thanksgiving entrées, look no further! Gather your friends and family around the table and enjoy a vegan Thanksgiving feast!
If you're vegan, or cooking for someone who is, you might be wondering what to serve for dessert on Thanksgiving. Never fear! There are plenty of delicious and festive vegan desserts that will be sure to please everyone at the table. Here are some of our favorites...
Are you looking for some delicious and vegan-friendly appetizers to serve at your Thanksgiving feast? Look no further! Here are our favorite recipes for amazing vegan appetizers that will have everyone at your table asking for seconds.
One of the most interesting (and disappointing) trends I've noticed is that many vegans don't consume anywhere near as much real vegetables as they should. With so many vegan "alternatives" on the market, many vegans eat more processed food than plants. Today's post will introduce you to 7 incredible greens vegans should consider adding to their diets, along with their health benefits.
Struggling to find the best vegan recipes for a protein-filled lunch? This list of 40 wraps, salads, and more will get you started!
If you're looking for some delicious vegan breakfast recipes, you've come to the right place! In this blog post, we will share with you 30 amazing vegan recipes that will start your day off right.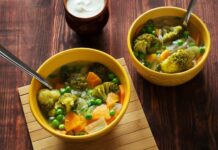 Meatless Mondays is a global campaign that encourages people to cut out meat one day a week for their health and the health of the planet. These delicious recipes from around the world will ease your journey of going meatless a few days a week! Give them a try, let us know what you think.
When it comes to veganism, a few staple foods can be challenging to give up. Dairy products, eggs, and meat are the most commonly cited examples. These foods can be challenging to give up for several reasons. The good news, however, there are ample alternatives to make the switch easier.
You can't go wrong with these Lectin-Free Vegan Chocolate Pistachio Fudge Cups with Sea Salt for a healthy snack or for holiday entertaining that everyone will love.
Capitalizing on the chilly winter season, this soup can be served either warm or cold. Opting for parsley instead of the standard basil provides a more delicate flavor, and simmering this soup for longer than called for in the recipe, reducing the liquid, also makes it a delicious sauce for pasta, either hot or cold.
You can make your own natural cleaning products from common household items such as vinegar, baking soda and lemon juice. But, what are these products actually best at cleaning and why?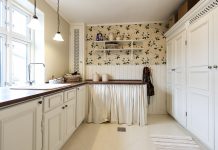 In this article, we delve into the importance of getting a home energy audit, how it can be done, and the benefits it has to offer.
These 4 design tips will help ensure your newborn is being kept safe and healthy in an eco-friendly nursery.
The solar industry has come a long way in just the last few years. The latest developments and breakthroughs in solar technology include longer-lasting solar cells, solar cells that you can print onto flexible surfaces, solar panels that track the sun from east to west throughout the day, and solar power plants that work at night. Here's a breakdown of the breakthroughs we're most excited about.
There are several inexpensive and non-toxic methods you can use to unclog drains in your home with ingredients you probably already have in your cabinets.
However you choose to while away the colder winter months, careful consideration of what to burn in the fireplace is one way to make greener choices.