Eating a plant-based diet has numerous health benefits, including a lower risk of heart disease, diabetes, and cancer. These six delicious plant-based recipes are sure to satisfy your cravings and make you forget all about meat and dairy.
There are several benefits to a vegan lifestyle that can contribute to improving the environment, but is a vegan diet truly a better way of eating for the environment?
If you're looking for some delicious and festive vegan Thanksgiving entrées, look no further! Gather your friends and family around the table and enjoy a vegan Thanksgiving feast!
If you're vegan, or cooking for someone who is, you might be wondering what to serve for dessert on Thanksgiving. Never fear! There are plenty of delicious and festive vegan desserts that will be sure to please everyone at the table. Here are some of our favorites...
Are you looking for some delicious and vegan-friendly appetizers to serve at your Thanksgiving feast? Look no further! Here are our favorite recipes for amazing vegan appetizers that will have everyone at your table asking for seconds.
One of the most interesting (and disappointing) trends I've noticed is that many vegans don't consume anywhere near as much real vegetables as they should. With so many vegan "alternatives" on the market, many vegans eat more processed food than plants. Today's post will introduce you to 7 incredible greens vegans should consider adding to their diets, along with their health benefits.
Struggling to find the best vegan recipes for a protein-filled lunch? This list of 40 wraps, salads, and more will get you started!
If you're looking for some delicious vegan breakfast recipes, you've come to the right place! In this blog post, we will share with you 30 amazing vegan recipes that will start your day off right.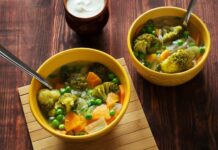 Meatless Mondays is a global campaign that encourages people to cut out meat one day a week for their health and the health of the planet. These delicious recipes from around the world will ease your journey of going meatless a few days a week! Give them a try, let us know what you think.
When it comes to veganism, a few staple foods can be challenging to give up. Dairy products, eggs, and meat are the most commonly cited examples. These foods can be challenging to give up for several reasons. The good news, however, there are ample alternatives to make the switch easier.
Discover the surprising ways you might unknowingly harm your beloved dog. Learn how to avoid common pitfalls and ensure the well-being of your furry friend.
Discover the power of going digital with our comprehensive guide to green invoicing. Say goodbye to paper clutter and embrace the eco-friendly solution that streamlines your business operations and saves the environment, one invoice at a time.
Making the switch to solar power is exciting, but you'll have to do some research first. There are different variations of solar panels that offer various pros and cons. Check out this guide to understanding the different types of solar panels to make the best decision for your home or business.
The solar industry has come a long way in just the last few years. The latest developments and breakthroughs in solar technology include longer-lasting solar cells, solar cells that you can print onto flexible surfaces, solar panels that track the sun from east to west throughout the day, and solar power plants that work at night. Here's a breakdown of the breakthroughs we're most excited about.
Are you considering installing solar panels on your home? Here's everything you need to know about solar installation for homeowners.
Neem oil pesticide is 100% natural and non-toxic to humans and pets, is inexpensive, and offers a long-term solution to pest problems.