Are you looking for a patio transformation that will delight the eye without requiring the purchase of a bunch of cheaply-made, environmentally non-friendly baubles? If so, then put on your work clothes, round up some discarded treasures and get ready to create a beautiful haven that will both impress your friends and be kind to the earth.
There are numerous environmentally friendly ways of disposing of old tires. We'll be exploring some of the options today, along with what you can do right now with the old tires in your garage or backyard.
By simply reusing, upcycling, or repurposing the things around your home, you can save hundreds, if not thousands, of dollars a year.
How can a dog be bad for the environment? Aren't they part of it? Although they may be animals, our dogs aren't like wild wolves. They aren't adapted to the natural environment, but rather to human needs and desires which, as anyone concerned about the environment know, can often get out of control in our consumer driven culture. So how do you re-orient pet ownership to be more environmentally friendly?
Moving your stuff from one place to another is never easy. However, you can remove the hassle by de-cluttering and selling or donating some items before your move. Here are a few ways to get rid of unwanted stuff.
From paying a lower price for higher quality furniture to reducing your ecological footprint, purchasing used furniture has some serious advantages. In this post, we highlight the main benefits of buying used furniture and offer tips and tricks for what to look for when you're in the market for used furniture.
Tired of buying expensive toys for your dog only for them to destroy them? Why not try making DIY dog toys from upcycled materials and items and readily available materials at home? These DIY dog toys are easy on your wallet – and the environment.
The upcycling craze continues to grow with more people taking a greater interest in the environment. You could refurnish your entire house at a fraction of the price from a furniture store. If you fancy trying something different in the New Year, then the upcycling bug could be the one for you. Below are 3 great projects to give a go.
It seems that more and more goods are being distributed in plastic bottles. While some people carelessly toss them in the trash, others (thankfully) recycle them. As for myself,...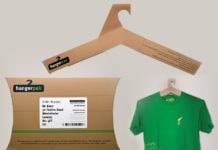 Hand-written letters are a thing of the past, unfortunately. Nowadays, the only thing you'll get in the mail is marketing leaflets and parcels. The marketing leaflets are usually a complete...
Discover the surprising ways you might unknowingly harm your beloved dog. Learn how to avoid common pitfalls and ensure the well-being of your furry friend.
Discover the power of going digital with our comprehensive guide to green invoicing. Say goodbye to paper clutter and embrace the eco-friendly solution that streamlines your business operations and saves the environment, one invoice at a time.
Making the switch to solar power is exciting, but you'll have to do some research first. There are different variations of solar panels that offer various pros and cons. Check out this guide to understanding the different types of solar panels to make the best decision for your home or business.
The solar industry has come a long way in just the last few years. The latest developments and breakthroughs in solar technology include longer-lasting solar cells, solar cells that you can print onto flexible surfaces, solar panels that track the sun from east to west throughout the day, and solar power plants that work at night. Here's a breakdown of the breakthroughs we're most excited about.
Neem oil pesticide is 100% natural and non-toxic to humans and pets, is inexpensive, and offers a long-term solution to pest problems.
There are several inexpensive and non-toxic methods you can use to unclog drains in your home with ingredients you probably already have in your cabinets.