Home
Tags
The Boring Company
Elon Musk's The Boring Company has landed its first official gig from Chicago City Hall. The company (which specializes in underground transportation) is constructing an underground tunnel connecting downtown Chicago with one of the world's busiest airports, the O'Hare airport with a railway line.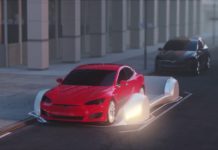 The future of sustainable transportation is underground – or, at least, that's what tech visionary Elon Musk is betting on. Best known as the CEO of Tesla and SpaceX, Musk is already...
Making the switch to solar power is exciting, but you'll have to do some research first. There are different variations of solar panels that offer various pros and cons. Check out this guide to understanding the different types of solar panels to make the best decision for your home or business.
Bladeless wind turbines are a relatively new technology that improve on convectional turbines and hold a lot of promise for the future of renewable energy.
There are plenty of natural and Eco-friendly alternatives to Ziploc bags. From Lunchskin sandwich bags to Vegan food wraps, here are eight options you can try out.
Dive into the world of the water business and discover its potential to foster sustainability. Learn how innovative approaches and conscious practices can safeguard our valuable water resources and contribute to a greener future.
Neem oil pesticide is 100% natural and non-toxic to humans and pets, is inexpensive, and offers a long-term solution to pest problems.
There are several inexpensive and non-toxic methods you can use to unclog drains in your home with ingredients you probably already have in your cabinets.