Home
Tags
The Boring Company
Elon Musk's The Boring Company has landed its first official gig from Chicago City Hall. The company (which specializes in underground transportation) is constructing an underground tunnel connecting downtown Chicago with one of the world's busiest airports, the O'Hare airport with a railway line.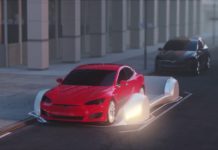 The future of sustainable transportation is underground – or, at least, that's what tech visionary Elon Musk is betting on. Best known as the CEO of Tesla and SpaceX, Musk is already...
The solar industry has come a long way in just the last few years. The latest developments and breakthroughs in solar technology include longer-lasting solar cells, solar cells that you can print onto flexible surfaces, solar panels that track the sun from east to west throughout the day, and solar power plants that work at night. Here's a breakdown of the breakthroughs we're most excited about.
Before you toss any bits of material, try some of these recycling and upcycling ideas. You'll reduce your waste and give new life to an old fabric!
Vertical farming could be an incredible asset for the future of sustainable agriculture. Keep reading to learn how this technology is revolutionizing how we produce food.