Sustainable habits tend to also benefit human health and well-being. Do good for the planet and yourself by practicing these eco-friendly habits that also boost health.
There's no excuse these days for being oblivious to your carbon footprint, whether you count yourself as eco-friendly or not, everyone need to be trying to limit their carbon...
The Institute Releases its Annual 'State of the World' Report The Worldwatch Institute released its annual installment of a global assessment of sustainability (or lack thereof) –the State of the World report...
Find out whether coffee is harmful to plants and learn about the benefits and drawbacks of using coffee grounds as a soil amendment or fertilizer. Discover other natural fertilizers to help your plants thrive.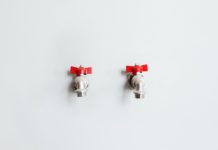 Learn how to conserve water and reduce your environmental impact with these 7 simple tips for your home. Discover practical strategies to save water and reduce your utility bills, without sacrificing your daily routine or comfort. From fixing leaks to upgrading appliances, this article offers easy solutions to help you become a more conscious consumer.
Looking to live off the grid? Check out our article for 16 brilliant hacks to make your off-grid lifestyle easier and more sustainable. From alternative energy sources to water conservation methods, we've got you covered. Start living your off-grid dream today!
UP Catalyst's sustainable carbon nanotubes derived from CO2 have shown exceptional results in sodium-ion batteries. Learn how this breakthrough technology is revolutionizing the energy storage industry and promoting sustainability.
There are several inexpensive and non-toxic methods you can use to unclog drains in your home with ingredients you probably already have in your cabinets.