Tags
Sustainable materials
Tag: sustainable materials
When you're getting ready to build a new home, it's important to keep sustainability and energy efficiency in mind, even though there may be an associated cost. Building a more eco-friendly home means you'll be...
Modern building materials that dominate commercial and residential building markets are often full of chemicals, plastics, and other harmful substances. And yet, we continue using them, in spite of the global outcry over climate...
How would you feel about using grass as a building material? No, today we're not talking about grass huts, but about the largest grass in the world: bamboo. Bamboo grows like a weed. It...
A new building material called Concrete Canvas could drastically change the way that we are able to respond to natural disasters and humanitarian crises. In the video above, you can see how the flexible...
A new technology in robotics could mean big changes to the ways of the traditional building industry. The TERMES project is a group of small robots that are able to act independently of one...
Sustainable architecture, also commonly referred to as green building technology, is one of the key considerations in the construction of modern high-rise buildings. This is because of the urgent need to protect the environment...
Think of the future. What comes to mind? Flying cars perhaps? What about robots? Most people would probably go to the extreme and think of these two things. But, why don't we take a...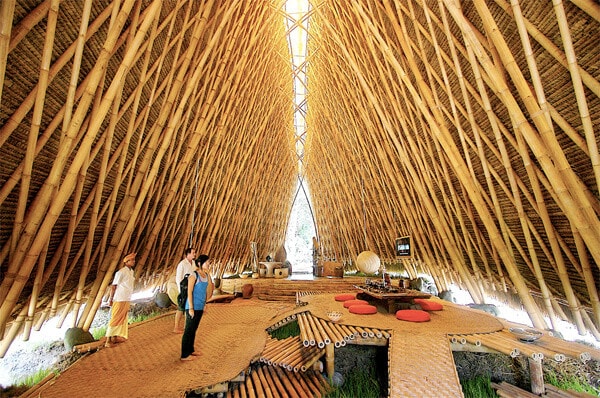 It was everywhere! Bamboo walls, bamboo ceilings, bamboo desks. I couldn't believe my eyes. I was surrounded by natural beauty at all angles. Rice paddies flourished in open classrooms, tropical flora embellished the walkways and...