Check out our latest articles, videos and infographics about solar panels and solar panel technology.
Solar panels are installed to optimize efficiency but what about maximizing their output afterwards? Follow these tips to be sure you are getting the most out of your solar panels.
Are you considering installing solar panels on your home? Here's everything you need to know about solar installation for homeowners.
Solar power is one of the most efficient and renewable energy sources available. It can also save home and business owners a significant amount of money on their energy bills. However, there are still many misconceptions about solar power. In this blog post, we will debunk the top 8 solar myths.
This battery and solar panel combo is perfect for anyone who wants to use their devices free from the constraints of a wall outlet
With solar increasingly gaining popularity as a clean energy source, consumers face the challenge of actually getting the panels on their rooftops. Today we look at the available options, exploring the pros and cons of buying and leasing solar panels.
When selecting the right solar battery for your residential solar system, there are factors that you have to consider such as cost, lifecycle, safety, installation, and maintenance.
Solar power is a renewable energy source capable of powering our entire planet, and then some. Check out these creative ways people are using solar to power their lives, and a few ideas on how to get creative with this renewable energy source.
Renewable energy is key to reducing the effects of climate change. Sources such as solar and wind limit our reliance on fossil fuels, which emit greenhouse gases that pollute the air. Technology can help improve these processes. Here are a few automation solutions to get the most out of green power. 
Making the switch to solar power is exciting, but you'll have to do some research first. There are different variations of solar panels that offer various pros and cons. Check out this guide to understanding the different types of solar panels to make the best decision for your home or business.
The Anker 625 Solar Panel is a briefcase-sized, lightweight expandable solar panel you can take with you on the go to charge portable devices, like phones, tablet computers, and personal appliances. We tested it out in the wild – here's what you need to know before you buy your next portable solar panel.
You can make your own natural cleaning products from common household items such as vinegar, baking soda and lemon juice. But, what are these products actually best at cleaning and why?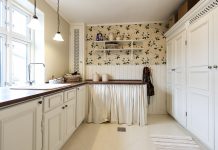 In this article, we delve into the importance of getting a home energy audit, how it can be done, and the benefits it has to offer.
These 4 design tips will help ensure your newborn is being kept safe and healthy in an eco-friendly nursery.
The solar industry has come a long way in just the last few years. The latest developments and breakthroughs in solar technology include longer-lasting solar cells, solar cells that you can print onto flexible surfaces, solar panels that track the sun from east to west throughout the day, and solar power plants that work at night. Here's a breakdown of the breakthroughs we're most excited about.
There are several inexpensive and non-toxic methods you can use to unclog drains in your home with ingredients you probably already have in your cabinets.
If you're considering growing plants inside a greenhouse, here are 13 obdurate advantages you'll definitely like to know and utilize as well.