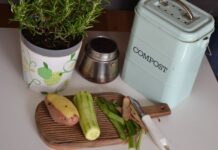 Composting allows you to turn waste into nutrients for your plants and gardens. Learn how to compost and what should and shouldn't go int your compost pile.
Closet and dresser cleanouts can be a cathartic experience. Getting rid of clothes that no longer fit or are no longer your style is a great way to whittle down your wardrobe to include only the pieces you love and really wear.  Taking tops and pants to a donation site or clothing drive is a fairly common practice, but women are often left with the question: what do I do with old bras? Luckily, there are many ways to reuse, recycle or donate bras instead of tossing them in the garbage. We share a few of those tips below:
By simply reusing, upcycling, or repurposing the things around your home, you can save hundreds, if not thousands, of dollars a year.
According to a UN report, by 2050, the global electronic waste generated each year will have doubled from 50 million metric tonnes in 2020 to 110 million metric tonnes. As our collective adoption of technology and electronics continues to grow, so does the amount e-waste that's building up around the globe. Learn why e-waste is terrible for the environment and what you can do about it.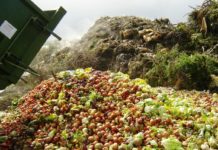 Food waste accounts for up to 29% of the amount of trash each year in the US. Here are 9 effective ways to reduce your food waste at home.
Whether it is making better purchasing decisions, or exploring zero-waste packing skills for your next vacation, ideas are power. So how do we jump on board the zero-waste travel adventure? Here are six considerations.
There is no question that plastic is a gigantic problem around the globe, without exception. Here are 10 ways you can go plastic-free and contribute to the preservation of our planet.
The future is in our children's hands. The beliefs and habits we help them form are the beliefs and habits that will reflect on the world. Here's how to start teaching your kids about environmental conservation.
Did you ever stop to think about where all our waste goes after we've finished with it? Once it's collected from our homes, it might find a new lease of...
Next time you finish that Diet Coke, decide to replace your cell phone, or toss that outdated phone book, take a moment to think about your next step. Before...
Find out whether coffee is harmful to plants and learn about the benefits and drawbacks of using coffee grounds as a soil amendment or fertilizer. Discover other natural fertilizers to help your plants thrive.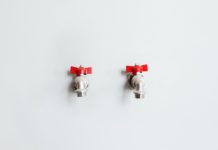 Learn how to conserve water and reduce your environmental impact with these 7 simple tips for your home. Discover practical strategies to save water and reduce your utility bills, without sacrificing your daily routine or comfort. From fixing leaks to upgrading appliances, this article offers easy solutions to help you become a more conscious consumer.
Looking to live off the grid? Check out our article for 16 brilliant hacks to make your off-grid lifestyle easier and more sustainable. From alternative energy sources to water conservation methods, we've got you covered. Start living your off-grid dream today!
There are several inexpensive and non-toxic methods you can use to unclog drains in your home with ingredients you probably already have in your cabinets.
The solar industry has come a long way in just the last few years. The latest developments and breakthroughs in solar technology include longer-lasting solar cells, solar cells that you can print onto flexible surfaces, solar panels that track the sun from east to west throughout the day, and solar power plants that work at night. Here's a breakdown of the breakthroughs we're most excited about.
Chicken manure is an excellent fertilizer for gardens big and small. It's rich in nutrients that improve the health of your plants. In fact, it is often referred to as "black gold" by gardeners because of its ability to give plants a significant boost. Here's everything you need to know about using it in your garden.