As the effects of global warming and climate change become more evident, so does the impact on our physical and mental health. Here's an in-depth look at how climate change is affecting our mental health and what we can do about it.
Do you send your child off to school with a home-made lunch? Follow these tips to make the process as "green" as possible.
College students are known for their active involvement in many movements and one of those movements is definitely living an eco-friendly life. If you are one of those students, this article has some options on how you can do your part in keeping our environment clean and healthy, while saving you some money
Toxic materials such as mercury, lead, arsenic, cadmium, beryllium, chromium and other components of electronics contaminate both the environment and harm the workers processing them. By recycling old electronics locally and responsibly, we make sure that toxic waste is not contributing to environmental or health problems elsewhere in the world.
Fish, shellfish and other marine animals have been an important part of the human diet throughout human history, providing vital nutrients and shaping much of our approach to food. However, as we learn more about the benefits of fish and other seafood consumption, alarming trends are emerging from industrial overfishing, pollution etc. Here are some of the health and sustainability issues of eating fish.
A smart city incorporates information and communication technologies to enhance city functions and the quality of life of its citizens. But, how can these cities help protect and preserve the environment?
The air quality in your house can be more contaminated than the air outside, even in big cities where there is more industrialization! With most Americans spending nearly 90% of their lives indoors, shouldn't you at least consider the quality of air you're breathing? These tips will help you get cleaner air at home.
Plastic is produced in huge quantities every year around the world, yet many scientists have started to see the dangers that it can present when it comes to the environment. The issue is that products made of plastic are often used just once, and then they are thrown away.
Whether it is making better purchasing decisions, or exploring zero-waste packing skills for your next vacation, ideas are power. So how do we jump on board the zero-waste travel adventure? Here are six considerations.
Fewer things are more precious and spectacular than coral reefs. These beautiful underwater ecosystems are essential for many reasons. Besides being home to one-quarter of all marine species, they protect coastal areas against storms and are a source of income to hundreds of millions of people. About 75% of these ecosystems face numerous threats that can decimate them. Here's what you can do to protect coral reefs on your next coastal trip.
Find out whether coffee is harmful to plants and learn about the benefits and drawbacks of using coffee grounds as a soil amendment or fertilizer. Discover other natural fertilizers to help your plants thrive.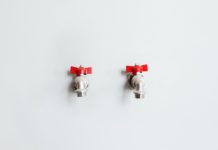 Learn how to conserve water and reduce your environmental impact with these 7 simple tips for your home. Discover practical strategies to save water and reduce your utility bills, without sacrificing your daily routine or comfort. From fixing leaks to upgrading appliances, this article offers easy solutions to help you become a more conscious consumer.
Looking to live off the grid? Check out our article for 16 brilliant hacks to make your off-grid lifestyle easier and more sustainable. From alternative energy sources to water conservation methods, we've got you covered. Start living your off-grid dream today!
UP Catalyst's sustainable carbon nanotubes derived from CO2 have shown exceptional results in sodium-ion batteries. Learn how this breakthrough technology is revolutionizing the energy storage industry and promoting sustainability.
There are several inexpensive and non-toxic methods you can use to unclog drains in your home with ingredients you probably already have in your cabinets.