Here are five facts about plastic and its impact on the planet that will make you think twice before using that disposable coffee cup or straw.
Most people spend almost a third of their lives at the office. Work-based activities can have a huge impact on the environment and sometimes we are completely oblivious to it. Aside from switching off standby appliances at the socket, here are twelve comprehensive tips for an environmentally-friendly office:
College students are known for their active involvement in many movements and one of those movements is definitely living an eco-friendly life. If you are one of those students, this article has some options on how you can do your part in keeping our environment clean and healthy, while saving you some money
Toxic materials such as mercury, lead, arsenic, cadmium, beryllium, chromium and other components of electronics contaminate both the environment and harm the workers processing them. By recycling old electronics locally and responsibly, we make sure that toxic waste is not contributing to environmental or health problems elsewhere in the world.
Canada is set to join a growing list of countries that have banned single-use plastics in their territories. In the rules announced on Monday, Canada will ban the manufacturing and importation of several single-use plastics such as utensils, carry bags, and others that are just too difficult to recycle.
The kitchen is the heart of the home and also the best place to find greener alternatives to food, appliances, utility systems, and cleanliness. Given that it is a major activity hub, it's fitting to build and keep up a sustainable kitchen. You don't need to be a genius Eco-warrior to make a greener kitchen, so start with these great tips:
Plastic is produced in huge quantities every year around the world, yet many scientists have started to see the dangers that it can present when it comes to the environment. The issue is that products made of plastic are often used just once, and then they are thrown away.
Whether it is making better purchasing decisions, or exploring zero-waste packing skills for your next vacation, ideas are power. So how do we jump on board the zero-waste travel adventure? Here are six considerations.
There is no question that plastic is a gigantic problem around the globe, without exception. Here are 10 ways you can go plastic-free and contribute to the preservation of our planet.
The planet has gone through extreme environmental changes over the years. Some have been extremely detrimental to different species and their natural ecosystems. Here's a look at the top 7 environmental concerns of 2022
Find out whether coffee is harmful to plants and learn about the benefits and drawbacks of using coffee grounds as a soil amendment or fertilizer. Discover other natural fertilizers to help your plants thrive.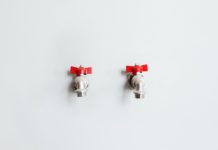 Learn how to conserve water and reduce your environmental impact with these 7 simple tips for your home. Discover practical strategies to save water and reduce your utility bills, without sacrificing your daily routine or comfort. From fixing leaks to upgrading appliances, this article offers easy solutions to help you become a more conscious consumer.
Looking to live off the grid? Check out our article for 16 brilliant hacks to make your off-grid lifestyle easier and more sustainable. From alternative energy sources to water conservation methods, we've got you covered. Start living your off-grid dream today!
The solar industry has come a long way in just the last few years. The latest developments and breakthroughs in solar technology include longer-lasting solar cells, solar cells that you can print onto flexible surfaces, solar panels that track the sun from east to west throughout the day, and solar power plants that work at night. Here's a breakdown of the breakthroughs we're most excited about.
Driverless cars offer many societal and environmental benefits that make a driverless future exciting for environmentalists.