Home
Tags
Plastic pollution
Whatever your reason, going 'zero waste is a great way to live a more sustainable life and help reduce the amount of plastic pollution in our oceans and landfills. Here are 15 tips to get you started on your zero-waste journey:
Here are five facts about plastic and its impact on the planet that will make you think twice before using that disposable coffee cup or straw.
Young people are set to bear the biggest brunt from climate change. The youth, who make a significant portion of the world population, are already grappling with the impacts of climate change. Here are the top environmental issues facing young people today.
Canada is set to join a growing list of countries that have banned single-use plastics in their territories. In the rules announced on Monday, Canada will ban the manufacturing and importation of several single-use plastics such as utensils, carry bags, and others that are just too difficult to recycle.
Ocean plastic pollution is a huge problem in the world today. It's estimated that more than 8 million metric tons of plastic end up in the ocean every year. That's the equivalent of a truck full of plastic garbage dumped into the ocean every minute. So what can we do right now to start tackling the problem?
Plastic is produced in huge quantities every year around the world, yet many scientists have started to see the dangers that it can present when it comes to the environment. The issue is that products made of plastic are often used just once, and then they are thrown away.
You've been drinking at least four 16.9 oz. bottles of water a day. You got a good deal at the store on a pack of 24 for less than five...
An infographic on 6 innovative technologies that clean up the ocean while slowing down the flow of trash to the sea
New research suggests the Great Pacific Garbage Patch, a collection of plastic in the Pacific Ocean between California and Hawaii, is up to 16 times larger than previously thought. The patch is suggested to be 790,000 tons – or three times the size of France – and growing.
Nearly 200 organizations have countersigned a letter addressed to the Governor of New York and lawmakers to enact a state-wide ban on plastic bags, similar to one in California.
Find out whether coffee is harmful to plants and learn about the benefits and drawbacks of using coffee grounds as a soil amendment or fertilizer. Discover other natural fertilizers to help your plants thrive.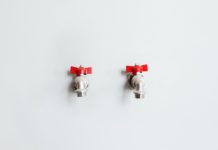 Learn how to conserve water and reduce your environmental impact with these 7 simple tips for your home. Discover practical strategies to save water and reduce your utility bills, without sacrificing your daily routine or comfort. From fixing leaks to upgrading appliances, this article offers easy solutions to help you become a more conscious consumer.
Looking to live off the grid? Check out our article for 16 brilliant hacks to make your off-grid lifestyle easier and more sustainable. From alternative energy sources to water conservation methods, we've got you covered. Start living your off-grid dream today!
There are several inexpensive and non-toxic methods you can use to unclog drains in your home with ingredients you probably already have in your cabinets.
Looking for a delicious and healthy way to start your day? Check out our protein-packed dragonfruit smoothie recipe! This drink is not only packed with flavor, but it also provides a number of health benefits.
UP Catalyst's sustainable carbon nanotubes derived from CO2 have shown exceptional results in sodium-ion batteries. Learn how this breakthrough technology is revolutionizing the energy storage industry and promoting sustainability.