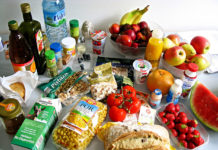 You probably already know that Bisphenol A (BPA) and phthalates are bad news. Commonly found in plastic containers, bottles, and cans used to package foods, these chemicals have been...
The solar industry has come a long way in just the last few years. The latest developments and breakthroughs in solar technology include longer-lasting solar cells, solar cells that you can print onto flexible surfaces, solar panels that track the sun from east to west throughout the day, and solar power plants that work at night. Here's a breakdown of the breakthroughs we're most excited about.
Before you toss any bits of material, try some of these recycling and upcycling ideas. You'll reduce your waste and give new life to an old fabric!