Home gardening accounts for an astonishing 75% of all pesticides used in North America, making it several million pounds used per year. Most of these are used to control insects on fruits and vegetables. From...
Air travel has come a long way since the Wright brothers made the first flight in 1903. Nowadays, we think nothing of jumping on a plane and flying off to the other side of...
We know that plants can sense and react to changes in the temperature, to harsh winds and even to physical stimulus, but a new study completed at the University of Missouri finds that plants...
This article is written by Mischa Popoff, a former organic farmer and USDA-contract organic inspector and is the author of Is it Organic? Reason is a tool, but it can never be the motive force of the crowd. –...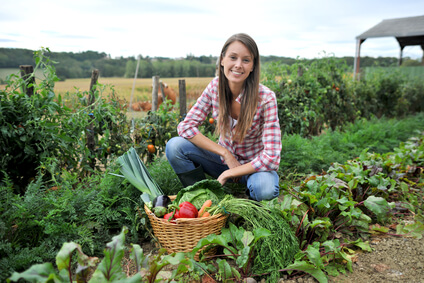 Say goodbye to harmful pesticides forever. Instead, eat fresh, healthy, chemical-free fruits and vegetables from your own garden and let you kids run barefoot through your soft, green non toxic grass. This is all possible, day...
Hot on the heels of revelations that the USDA has quietly approved a new generation of genetically modified crops, the editors at Scientific American have penned an op-ed arguing against labeling GMOs in food....
You'd have to be living under a rock for the past few years to miss the increasingly disturbing reports of colony collapse disorder among bees. Since 2006, beekeepers have observed groups of bees simply...
Any scientific advancement, however marvellous it is, can take on Pandora's Box qualities if left unchecked. As far as the agricultural industries are concerned, pesticides are helping to feed the world by keeping yields...
People get sick and animal get sick; these are facts that we all know. But do buildings get sick? If you've heard the term "sick building" being tossed about, you may be as confused...
On January 6th, the European Food Safety Authority (EFSA) concluded that crops attractive to honeybees (in particular the European Apis mellifera) cannot contain chemicals from the neonicotinoid family of pesticides. This conclusion was reached...