Wave energy has great potential as a renewable source of electricity for powering homes, businesses, and even communities all over the world.
3D printing technology is rapidly evolving, and its capabilities are constantly expanding. New materials with unique properties are being developed and made available for use in 3D printers. Combined with advances in software and hardware, there are now virtually limitless possibilities for us to produce using this technology. Here are some of the nifty ways 3D printing is solving some of our most intractable environmental problems.
Seaweed is an often overlooked sea vegetable that packs a powerful nutritional punch. It is a good source of vitamins, minerals, and fiber and contains compounds that may help protect against cancer and other diseases. It's also environmentally friendly, as it helps improve water quality and provides habitat for marine creatures. Discover the health and environmental benefits of this super-food including some yummy seaweed recipes!
If the sand consumption continues at the same pace, we will no longer have any beaches around the world by the year 2100. See the detailed overview of global sand usage and the environmental harm it can cause in this infographic.
World Oceans Day celebrates and appreciates the world's oceans. It also highlights the importance of ocean conservation. Learn more about oceans in this incredible National Geographic video and a few simple suggestions on how you can protect these awesome ecosystems.
Ocean plastic pollution is a huge problem in the world today. It's estimated that more than 8 million metric tons of plastic end up in the ocean every year. That's the equivalent of a truck full of plastic garbage dumped into the ocean every minute. So what can we do right now to start tackling the problem?
Fewer things are more precious and spectacular than coral reefs. These beautiful underwater ecosystems are essential for many reasons. Besides being home to one-quarter of all marine species, they protect coastal areas against storms and are a source of income to hundreds of millions of people. About 75% of these ecosystems face numerous threats that can decimate them. Here's what you can do to protect coral reefs on your next coastal trip.
Plastic pollution poses one of the biggest known threats to the ocean, influencing all ecosystems from beautiful coral reefs to abyssal trenches, eventually accumulating in our own food. This National Geographic video explores how we can start solving the plastics problem.
Learn about the various ways the ocean has recovered during the Covid-19 pandemic.
An infographic on 6 innovative technologies that clean up the ocean while slowing down the flow of trash to the sea
Find out whether coffee is harmful to plants and learn about the benefits and drawbacks of using coffee grounds as a soil amendment or fertilizer. Discover other natural fertilizers to help your plants thrive.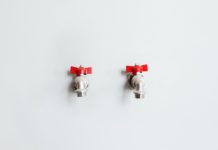 Learn how to conserve water and reduce your environmental impact with these 7 simple tips for your home. Discover practical strategies to save water and reduce your utility bills, without sacrificing your daily routine or comfort. From fixing leaks to upgrading appliances, this article offers easy solutions to help you become a more conscious consumer.
Looking to live off the grid? Check out our article for 16 brilliant hacks to make your off-grid lifestyle easier and more sustainable. From alternative energy sources to water conservation methods, we've got you covered. Start living your off-grid dream today!
There are several inexpensive and non-toxic methods you can use to unclog drains in your home with ingredients you probably already have in your cabinets.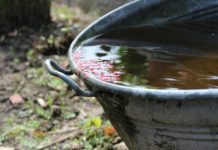 In this article, we outline why every homeowner should have a rain barrel set up for rainwater harvesting, how to set up your rain barrel, and some of the best uses for rainwater once you collect it.
If you're considering growing plants inside a greenhouse, here are 13 obdurate advantages you'll definitely like to know and utilize as well.