This week, WalkScore released their results for the most pedestrian-friendly cities. The Seattle-based technology company says Vancouver, Toronto and Montreal are the top three most "walkable" cities in Canada, while New York, San Francisco and...
What a rough winter the northern hemisphere is going through this season. Many are still removing debris left from the biggest ice storm to sweep across some areas in over 40-years, and now a...
Sustainable architecture, also commonly referred to as green building technology, is one of the key considerations in the construction of modern high-rise buildings. This is because of the urgent need to protect the environment...
Despite its urban credentials, New York City is actually not a bad place for being naturally savvy. Not only will you find boutiques specialising in sustainably made clothes and beauty salons using only natural...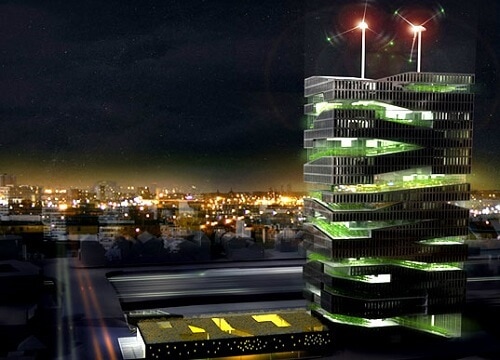 As we move further into the early years of the 21st century, there is a growing consciousness of the need to create more sustainable systems to maintain our society. Natural resources have for too...
The mayor of New York City, Michael Bloomberg, has announced plants to ban extruded polystyrene foam – or, as it's known by its more popular label, Styrofoam. Styrofoam, especially for the restaurant and packaging...
If you're travelled to New York recently, you may have noticed a slew of tourist-toting pedicabs pedalling around the city. And although at first glance you may charmed by these anti-engine vehicles, the often...
If you live in the Northeast then you know that Hurricane Sandy is about to hit and if weather reports are to be believed, it's going to be hit hard. New York City Subways...
New York Mayor Michael Bloomberg has waded into the controversial debate over hydrofracking, which some view as a risky political manoevre on his part. He announced that fracking for natural gas can be as...
An amazing new alternative energy tool has been released to the public in the form of the New York City Solar Map – a map that shows anyone the potential solar project that can be...