The rise of Eco-consumerism fueled sustainable markets. Now, companies must adopt renewable energy sources to remain competitive in their fields. Brand image and customer loyalty improvements partially drove clean energy sales over the past year.
The Federal Energy Regulatory Commission (FERC) has released its latest report on the U.S. Energy Infrastructure Update. According to the report, 82% of all new electrical generating capacity in...
Find out whether coffee is harmful to plants and learn about the benefits and drawbacks of using coffee grounds as a soil amendment or fertilizer. Discover other natural fertilizers to help your plants thrive.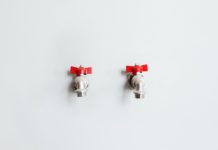 Learn how to conserve water and reduce your environmental impact with these 7 simple tips for your home. Discover practical strategies to save water and reduce your utility bills, without sacrificing your daily routine or comfort. From fixing leaks to upgrading appliances, this article offers easy solutions to help you become a more conscious consumer.
Looking to live off the grid? Check out our article for 16 brilliant hacks to make your off-grid lifestyle easier and more sustainable. From alternative energy sources to water conservation methods, we've got you covered. Start living your off-grid dream today!
The solar industry has come a long way in just the last few years. The latest developments and breakthroughs in solar technology include longer-lasting solar cells, solar cells that you can print onto flexible surfaces, solar panels that track the sun from east to west throughout the day, and solar power plants that work at night. Here's a breakdown of the breakthroughs we're most excited about.
Driverless cars offer many societal and environmental benefits that make a driverless future exciting for environmentalists.