Home
Tags
Home improvement
No matter the time of year, better insulation means energy savings. These home insulation tips will help you save on your bottom line.
Are you considering installing solar panels on your home? Here's everything you need to know about solar installation for homeowners.
No one wants to go home to the most uncomfortable environment in existence, even if it looks aesthetically pleasing. Installing a roof skylight throughout your roofing system does exceedingly well in balancing comfort and aesthetics. Hera ere a few more reasons why skylights are a great green energy solution
Many people are not aware that homeownership can be a fantastic financial investment. With each mortgage payment, you increase your home equity and wealth, not to mention the possibility of building a green, sustainable home. The possibilities are endless when it comes to designing a custom dream house.  After you build or buy your dream Eco-home, these are the seven ways you can start making money from it beyond just living there.
The exterior of your home is practically the face of your home. It is what the public sees and what your visitors see first when they visit. It is only right that it sets the perfect tone for your home's atmosphere. Besides this, the exterior of your home should reflect your personality and style. If you are building your custom home, here are some unique features that you can consider for your home's exterior.
When your garage is bursting at the seams, and there's nowhere else to store those bikes, mowers, and lawn tools, then a backyard shed might be the ideal solution.
Spring is here - the perfect time to give your kitchen a small spring kitchen makeover. Here are 4 easy ways to bring the warmth, color and vibrancy outside right into your home.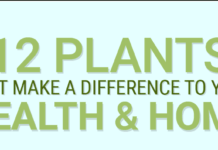 From lavender to lemongrass, rosemary to aloe vera, plants can do wonders for our wellbeing, emotion and the environment around us. Therefore, explore the great health and home improvements offered by the 12 exclusive plants listed in this infographic.
The simple steps you can take right now to not only help the environment but also, save some money
Roofs are an important factor to consider when trying to build an energy efficient house. While a roof is primarily intended to protect the house from outside elements like wind, rain, snow, and pollution, the roof is also a significant aspect in controlling the interior home temperature. Here is a basic guide on how to choose an energy efficient roof for your home.
Find out whether coffee is harmful to plants and learn about the benefits and drawbacks of using coffee grounds as a soil amendment or fertilizer. Discover other natural fertilizers to help your plants thrive.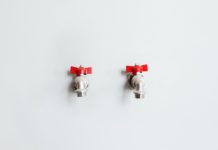 Learn how to conserve water and reduce your environmental impact with these 7 simple tips for your home. Discover practical strategies to save water and reduce your utility bills, without sacrificing your daily routine or comfort. From fixing leaks to upgrading appliances, this article offers easy solutions to help you become a more conscious consumer.
Looking to live off the grid? Check out our article for 16 brilliant hacks to make your off-grid lifestyle easier and more sustainable. From alternative energy sources to water conservation methods, we've got you covered. Start living your off-grid dream today!
The ground is shifting from mere talk to concrete action around business sustainability. So, how do you evaluate your organisation's green efforts? These ten questions provide a great starting point.
The solar industry has come a long way in just the last few years. The latest developments and breakthroughs in solar technology include longer-lasting solar cells, solar cells that you can print onto flexible surfaces, solar panels that track the sun from east to west throughout the day, and solar power plants that work at night. Here's a breakdown of the breakthroughs we're most excited about.
Choosing eco-friendly kitchen appliances can be a game-changer for your wallet and the planet. You can save money and reduce pollution by making informed decisions about the appliances you use.