One of the most interesting (and disappointing) trends I've noticed is that many vegans don't consume anywhere near as much real vegetables as they should. With so many vegan "alternatives" on the market, many vegans eat more processed food than plants. Today's post will introduce you to 7 incredible greens vegans should consider adding to their diets, along with their health benefits.
If you're like most people, the weekdays are a mad dash to get out the door on time. You're juggling work, errands, and maybe even kids. The last thing you want to think about is what you're going to eat. That's where meal prepping comes in. Here are some healthy meal prep ideas to get you started.
Our diet has an outsized impact on our physical, mental health and well-being. What we eat has a direct correlation to how we feel. As such, we must remain intentional about what we eat. Here are eight healthy food habits that will help you maintain wellness.
Tea is not only great for your health, but it has so many great benefits that you probably didn't even know about! Read on to find out.
If you've felt like healthy eating habits are out of reach, you're not alone. A lot of the time we know the basics of eating well, but we fail to implement them. These simple tips will help you feel your best and still enjoy your favorite foods!
The United States has long been a stronghold of the fast food industry, with chains like McDonald's and Burger King dominating the landscape. However, there has been a growing trend toward vegan fast food in recent years. Here are several of the best vegan fast food chains in the U.S., listed in no particular order.
Eating healthy doesn't have to be expensive. In fact, there are plenty of ways to eat healthy on a budget. Here are five frugal ways to eat healthy at home:
Seaweed is an often overlooked sea vegetable that packs a powerful nutritional punch. It is a good source of vitamins, minerals, and fiber and contains compounds that may help protect against cancer and other diseases. It's also environmentally friendly, as it helps improve water quality and provides habitat for marine creatures. Discover the health and environmental benefits of this super-food including some yummy seaweed recipes!
A simple step towards better health involves positive dietary lifestyle changes. Here are five steps for a healthy detox and a cleaner and healthier body.
While there's no one silver bullet to combating climate change, making small changes in our diets can have a big impact. One way to do this is by eating more superfoods low in carbon emissions and packed with nutrients. Here are 10 of the most nutritious and climate-friendly superfoods to add to your diet.
Find out whether coffee is harmful to plants and learn about the benefits and drawbacks of using coffee grounds as a soil amendment or fertilizer. Discover other natural fertilizers to help your plants thrive.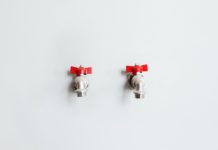 Learn how to conserve water and reduce your environmental impact with these 7 simple tips for your home. Discover practical strategies to save water and reduce your utility bills, without sacrificing your daily routine or comfort. From fixing leaks to upgrading appliances, this article offers easy solutions to help you become a more conscious consumer.
Looking to live off the grid? Check out our article for 16 brilliant hacks to make your off-grid lifestyle easier and more sustainable. From alternative energy sources to water conservation methods, we've got you covered. Start living your off-grid dream today!
If you're considering growing plants inside a greenhouse, here are 13 obdurate advantages you'll definitely like to know and utilize as well.
Looking for a delicious and healthy way to start your day? Check out our protein-packed dragonfruit smoothie recipe! This drink is not only packed with flavor, but it also provides a number of health benefits.
There are several inexpensive and non-toxic methods you can use to unclog drains in your home with ingredients you probably already have in your cabinets.