Home
Tags
Green home project
Green homes are a green trend that is gaining popularity in the U.S. What's a green home and how is it different from a regular home? And how can an Eco-friendly green home help you reduce your carbon footprint, your living expenses and increase your quality of life? This article discusses the benefits of having a green home and offers 15 green home ideas to help get started down the path towards living greener!
Earth sheltered homes conform to the surrounding environment to create a unique living experience. Here's a look at different types of these Eco-friendly homes.
With plastic-free packaging becoming more commonplace, packaging is increasingly easier and cheaper to recycle. These are just some of the creative ways to reuse packaging materials.
A Net-Zero Home is a sustainable building development producing more, or equal amounts of clean energy that they require. Building one requires proper planning from the start.
When you're planning a home renovation or new build this year, there are a few things you need to include to make your home as environmentally-friendly as possible. This Infographic...
A study into the home improvement plans of homeowners in the UK has revealed that environmental concerns are becoming more of an issue. As part of a consumer research exercise...
Find out whether coffee is harmful to plants and learn about the benefits and drawbacks of using coffee grounds as a soil amendment or fertilizer. Discover other natural fertilizers to help your plants thrive.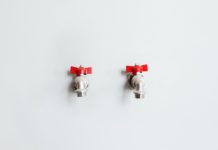 Learn how to conserve water and reduce your environmental impact with these 7 simple tips for your home. Discover practical strategies to save water and reduce your utility bills, without sacrificing your daily routine or comfort. From fixing leaks to upgrading appliances, this article offers easy solutions to help you become a more conscious consumer.
Looking to live off the grid? Check out our article for 16 brilliant hacks to make your off-grid lifestyle easier and more sustainable. From alternative energy sources to water conservation methods, we've got you covered. Start living your off-grid dream today!
UP Catalyst's sustainable carbon nanotubes derived from CO2 have shown exceptional results in sodium-ion batteries. Learn how this breakthrough technology is revolutionizing the energy storage industry and promoting sustainability.
Chicken manure is an excellent fertilizer for gardens big and small. It's rich in nutrients that improve the health of your plants. In fact, it is often referred to as "black gold" by gardeners because of its ability to give plants a significant boost. Here's everything you need to know about using it in your garden.