The team behind 2006's hit environmental documentary An Inconvenient Truth is back with a follow-up, An Inconvenient Sequel: Truth to Power. The original film, starring Al Gore, helped bring into the mainstream the dangers that global warming...
Yesterday, President Trump signed an executive order, essentially eliminating policies set out by the Obama Administration to protect against climate change. The New York Times has a detailed look at what Trump's rollback of U.S. climate...
We all know someone who questions the science behind global warming. Whether a coworker, a friend, maybe a parent, they all point to the litany of studies seeking to discredit man-made climate change. These...
While veganism is often spoken about in terms of animal rights, it is also a much greener alternative to a meat-based diet. A vegan diet will produce around 7x less greenhouse gas emissions than that...
The average American eats 40% percent less beef now than they did in the peak consumption in 1976. However, in 1976 the population of the U.S. was only 218 million. Today, it stands at 317...
Even though you've probably never heard of Milton Glaser, you're definitely familiar with his work – most notably, I♥NY. Now, Glaser is turning his design skills and notoriety to raise awareness about the issues facing...
Will Chinese Pollution Ever Be Under Control? The recent bad weather we experienced over the winter has been blamed on everything from changing North Atlantic currents to the government's support over same sex marriage. Whatever...
It might be understandable, even normal if we were asking people if they believed in the Easter Bunny, Santa Claus or the Loch Ness Monster. However, according to a recent Gallup Poll, one in...
Climate change isn't just melting the polar ice caps, it's also melting the once permanently frozen land across the top of our planet. The result? Drunken trees. No, they aren't drunk in the conventional sense, from a night...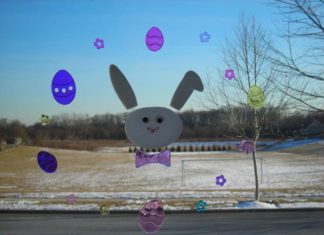 For most of us, we associate the arrival of Easter with the start of Spring. Easter flowers, cute chocolate cream-filled bunnies, and children running around a park engaged in an Easter egg hunt. However, much...