Home
Tags
Fuel efficiency
A lot of us cannot yet afford an expensive new electric or hybrid car. We are stuck with a petrol car and quickly running out of money for it too given the ballooning petrol prices. But, what if you could still drive without breaking the bank? Here are a few handy Eco-friendly driving habits to save you gas money while protecting the planet.
Most of us try our best to limit the amount of times we visit the gas pump. But as our busy daily routines take center stage, sometimes we forget the little things that cast a greater foundation for fuel conservation. And it's here, the little things, that we can (and should) do better while out on the road. These fuel conservation tips go beyond a rehash of some of the familiar fuel conservation tips you may or may not have read before.
There is no question that plastic is a gigantic problem around the globe, without exception. Here are 10 ways you can go plastic-free and contribute to the preservation of our planet.
To weigh down the pros and cons of turning your vehicle into an eco-friendly car, here are some proven ways in this infographic that you can utilize to transform the impossible to possible.
The company is supplying Volvo with Lidar sensors to build their fully-autonomous cars. Recently, Luminar announced that they'd be slashing their prices and scaling up fast enough to meet the rapidly growing demand for its Lidar laser 3D sensors that enable self-driving cars to see all their surroundings.
An updated analysis suggests the cost of extracting a tonne of CO2 from the atmosphere now ranges between US$94 and $232. 2011 analysis put the cost at $600 per tonne.
The state of our planet is a very serious issue, and it seems as though brands are gradually beginning to realize this, and are trying to do something about it.
An engineering project by students in Texas is working towards solving the energy sector's biggest question: how to store solar power efficiently.
While individual action is an important step to restoring ecological balance to our polluted world, it's not enough to really tip the scales. In order to really make a difference, the very industries that have polluted the world need to take action as well. This is where the US government comes in.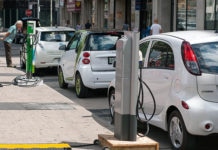 A new approach to the challenges of recharging electric vehicles is rapidly evolving in Sweden - where a 1.5 km electrified road has been developed.
Discover the surprising ways you might unknowingly harm your beloved dog. Learn how to avoid common pitfalls and ensure the well-being of your furry friend.
Discover the power of going digital with our comprehensive guide to green invoicing. Say goodbye to paper clutter and embrace the eco-friendly solution that streamlines your business operations and saves the environment, one invoice at a time.
Making the switch to solar power is exciting, but you'll have to do some research first. There are different variations of solar panels that offer various pros and cons. Check out this guide to understanding the different types of solar panels to make the best decision for your home or business.
The solar industry has come a long way in just the last few years. The latest developments and breakthroughs in solar technology include longer-lasting solar cells, solar cells that you can print onto flexible surfaces, solar panels that track the sun from east to west throughout the day, and solar power plants that work at night. Here's a breakdown of the breakthroughs we're most excited about.
Neem oil pesticide is 100% natural and non-toxic to humans and pets, is inexpensive, and offers a long-term solution to pest problems.
There are several inexpensive and non-toxic methods you can use to unclog drains in your home with ingredients you probably already have in your cabinets.