Fossil fuels are on their way out, and alternative fuels are on their way in. And while electric cars are taking the roads by storm, did you know there are many fuels other than clean...
Sustainable architecture, also commonly referred to as green building technology, is one of the key considerations in the construction of modern high-rise buildings. This is because of the urgent need to protect the environment...
Fuel cells are beneficial because they have a higher energy efficiency rating. They are 40 to 60% energy efficient and about 85% energy efficient in cells that can recycle released heat. To compare, the...
In a press release issued last week, the BMW Group and the Toyota Motor Company announced the finalization of a partnership within which the two automakers will work together towards four goals that will...
BMW and Toyota are reportedly close to locking down a deal in which BMW will license future fuel cell technology from Toyota. According to Nikkei, as reported by Reuters, "BMW will use the technology to...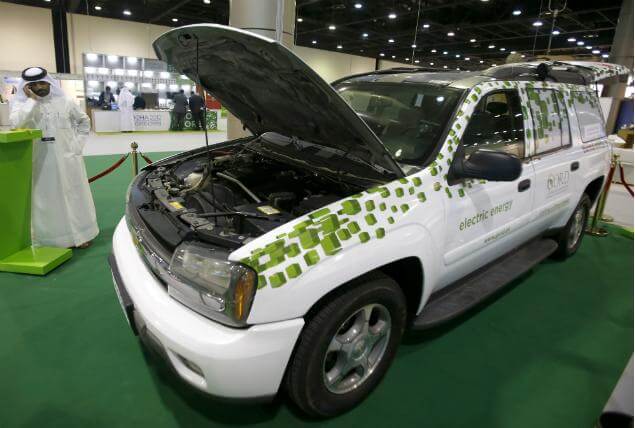 The 12-day United Nations Climate Change Conference allows Qatar to showcase efforts at greener energy. Skeptics would certainly be right to question the legitimacy of Doha, Qatar as a host city for the conference...
The Los Angeles Auto Show has attracted entries by major automakers into a themed Design Challenge since 2003. This event pushes engineers to imagine vehicles that would fit into the future needs of consumers....
The Hyundai Eco-Technology Research Institute has been working on fuel-cell technology since opening in 1998. This odyssey began with the goal of producing a practical model by the end of 2012. After 14 years...
One of America's largest telecommunications companies is trying to reduce its carbon footprint by expanding its operations with a clean energy provider. AT&T has signed another contract with Bloom Energy to deploy another 17.1 MW...
A press conference held in Toyota City, Japan last week revealed ambitious plans for hybrid vehicle sales by Toyota Motor Corporation. This conference was designed to show the successes of Toyota's aggressive R&D program...