Home
Tags
Food production
Vertical farming could be an incredible asset for the future of sustainable agriculture. Keep reading to learn how this technology is revolutionizing how we produce food.
Food security has been one of our society's biggest and most wicked problems, especially during the ongoing pandemic. We are in a state where food security is becoming the number one concern. But one type of technology is gaining the attention of everyone - green technology. Continue reading to learn more about how green technology is revolutionizing today's young people's lives!
As the world becomes more industrialized, it's essential to hold onto traditions like growing your own food. It is a great way to be self-sufficient and has several benefits for your health, the community, and the planet.
Findings from several studies have pointed to the vegan diet being the best for the environment. A vegan diet is one that excludes all animal products, including meat, dairy, and even honey. Why is it the least destructive diet for the planet? Let's examine the findings from research on the topic.
Recently it's come to my attention that many of my healthy food choices aren't so healthy for the planet. In particular, avocados and almonds. Avocados have become almost a food staple for...
Find out whether coffee is harmful to plants and learn about the benefits and drawbacks of using coffee grounds as a soil amendment or fertilizer. Discover other natural fertilizers to help your plants thrive.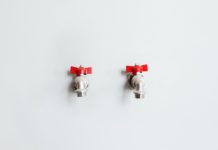 Learn how to conserve water and reduce your environmental impact with these 7 simple tips for your home. Discover practical strategies to save water and reduce your utility bills, without sacrificing your daily routine or comfort. From fixing leaks to upgrading appliances, this article offers easy solutions to help you become a more conscious consumer.
Looking to live off the grid? Check out our article for 16 brilliant hacks to make your off-grid lifestyle easier and more sustainable. From alternative energy sources to water conservation methods, we've got you covered. Start living your off-grid dream today!
The solar industry has come a long way in just the last few years. The latest developments and breakthroughs in solar technology include longer-lasting solar cells, solar cells that you can print onto flexible surfaces, solar panels that track the sun from east to west throughout the day, and solar power plants that work at night. Here's a breakdown of the breakthroughs we're most excited about.
Driverless cars offer many societal and environmental benefits that make a driverless future exciting for environmentalists.