Home
Tags
Electric car charging
Tag: electric car charging
We'll cover three key issues with electric vehicles, especially for new EV owners and people considering them: range anxiety, charging infrastructure, upfront costs, and what's being done to address them.
With this rise in EVs on the road, there has also been an increase in the installation of home vehicle charging stations. These are an essential piece of equipment for anyone who owns or is looking to own an electric car. Here's what you need to know on how to install one at home.
Going on roadtrips in an electric vehicle can be challenging at times. It requires proper planning, including locating charging stations along your route. Not all electric vehicles are created equal. Indeed, some are better for longer trips than others. Below we've compiled the best tips to make your journey more accessible and enjoyable.
How do we tackle climate change and global warming? One way could be adopting newer technologies especially in one major area: Transportation. Here's a look at some of the best electric battery technologies.
An Australian graphite business plans to make concrete that will conduct electricity and charge electric vehicles as they drive, among other intriguing tasks.
A new startup has come up with an invention that converts the already installed London street lampposts into electric vehicle charging points. Through this creative invention, new electric charging points will be availed to EV owners without the need to dig up pavement or add another power supply.
British oil and gas multinational, BP, is turning its eyes firmly on electric vehicles after a $20 million injection into a new battery concept.
CEO Elon Musk outlined in a conference call that Tesla plans to make the Model Y at a completely different factory. The new venue will be announced by the end of 2018. He added that the forthcoming vehicle will be 'a manufacturing revolution' when it begins production in 2020.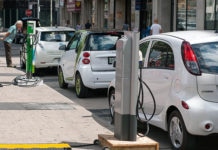 A new approach to the challenges of recharging electric vehicles is rapidly evolving in Sweden - where a 1.5 km electrified road has been developed.
Distribution boxes previously used for telecom purposes are being converted to electric car charging points in Germany, with 12,000 additional charging stations coming online in the next 2 years thanks to the program.
However you choose to while away the colder winter months, careful consideration of what to burn in the fireplace is one way to make greener choices.
If you're considering growing plants inside a greenhouse, here are 13 obdurate advantages you'll definitely like to know and utilize as well.
There are several inexpensive and non-toxic methods you can use to unclog drains in your home with ingredients you probably already have in your cabinets.