Climate change is here and many people are starting to realize that sustainability is a better way of living. Because climate change greatly impacts our health, having a green lifestyle can make a significant difference. Here are the top ten ways sustainability links to our health.
While there's no such thing as a "zero carbon" vacuum cleaner, there are many features you can look for to reduce the environmental impact of your next vac. Here are five of the most important features to look for.
Christmas is a time for family, friends and above all, giving back. However, have you ever thought about what we all end up giving to the world over the holiday period? Here's how to have a merrier and greener Christmas this year
Find out about some lesser-known eco-friendly building materials that can be used to construct an eco-conscious home. They're not only readily available, but also affordable.
Summer and BBQs go hand-in-hand. Here's how you can get that delicious barbecue flavor without using charcoal and lighter fluids, which contaminate the atmosphere.
We are reminded on an almost daily basis of the importance of leading an eco-friendly life. Our planet and our health depend upon it so it is everyone's responsibility...
Find out whether coffee is harmful to plants and learn about the benefits and drawbacks of using coffee grounds as a soil amendment or fertilizer. Discover other natural fertilizers to help your plants thrive.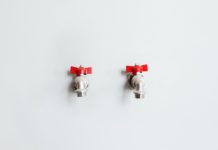 Learn how to conserve water and reduce your environmental impact with these 7 simple tips for your home. Discover practical strategies to save water and reduce your utility bills, without sacrificing your daily routine or comfort. From fixing leaks to upgrading appliances, this article offers easy solutions to help you become a more conscious consumer.
Looking to live off the grid? Check out our article for 16 brilliant hacks to make your off-grid lifestyle easier and more sustainable. From alternative energy sources to water conservation methods, we've got you covered. Start living your off-grid dream today!
UP Catalyst's sustainable carbon nanotubes derived from CO2 have shown exceptional results in sodium-ion batteries. Learn how this breakthrough technology is revolutionizing the energy storage industry and promoting sustainability.
There are several inexpensive and non-toxic methods you can use to unclog drains in your home with ingredients you probably already have in your cabinets.