The environmental impact of leather is associated with the rearing of the livestock, the use of polluting chemicals including chromium a toxic heavy metal in the tanning process and air pollution including hydrogen sulphide during dehairing, ammonia during deliming and solvent vapours.
Thanks to third party non-profit organizations like the Forest Stewardship Council, which independently certifies responsibly sourced wood for businesses and individuals, green flooring options are now more abundant than...
Most wine drinkers know that plastic and metal capped wine bottles are becoming more and more common - but a new campaign is trying to change that, and increasing...
Find out whether coffee is harmful to plants and learn about the benefits and drawbacks of using coffee grounds as a soil amendment or fertilizer. Discover other natural fertilizers to help your plants thrive.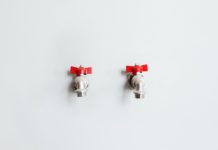 Learn how to conserve water and reduce your environmental impact with these 7 simple tips for your home. Discover practical strategies to save water and reduce your utility bills, without sacrificing your daily routine or comfort. From fixing leaks to upgrading appliances, this article offers easy solutions to help you become a more conscious consumer.
Looking to live off the grid? Check out our article for 16 brilliant hacks to make your off-grid lifestyle easier and more sustainable. From alternative energy sources to water conservation methods, we've got you covered. Start living your off-grid dream today!
The ground is shifting from mere talk to concrete action around business sustainability. So, how do you evaluate your organisation's green efforts? These ten questions provide a great starting point.
The solar industry has come a long way in just the last few years. The latest developments and breakthroughs in solar technology include longer-lasting solar cells, solar cells that you can print onto flexible surfaces, solar panels that track the sun from east to west throughout the day, and solar power plants that work at night. Here's a breakdown of the breakthroughs we're most excited about.
So, where are the misconceptions and what is the truth about ground source heat pump technology? Find out in this detailed article!