Beyond their beauty, autumn leaves offer many benefits for your garden. As leaves fall from trees, they create a natural mulch that helps retain moisture and suppress weeds. They also provide essential nutrients for plants and help improve the soil structure. Here are a few creative ways to use fallen leaves in your garden.
Much of the world's population is concentrated in urban areas, which makes conserving natural resources more difficult, but even more important. Here are some tips on how to conserve natural resources in daily life.
Chicken manure is an excellent fertilizer for gardens big and small. It's rich in nutrients that improve the health of your plants. In fact, it is often referred to as "black gold" by gardeners because of its ability to give plants a significant boost. Here's everything you need to know about using it in your garden.
There are many everyday household items that are not sustainable, and using them means we are contributing to landfill waste. But did you know many of these household items have compostable alternatives? Check out our list and see how you can reduce your carbon footprint.
Looking to start your composting journey at home? You can compost vegetable and fruit peels, eggshells and other biodegradable items for use in your garden. Discover six common types of composting to choose the right method for your home.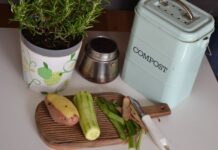 Composting allows you to turn waste into nutrients for your plants and gardens. Learn how to compost and what should and shouldn't go int your compost pile.
How can a dog be bad for the environment? Aren't they part of it? Although they may be animals, our dogs aren't like wild wolves. They aren't adapted to the natural environment, but rather to human needs and desires which, as anyone concerned about the environment know, can often get out of control in our consumer driven culture. So how do you re-orient pet ownership to be more environmentally friendly?
Making your own compost is the ultimate in recycling; the practice of re-using your kitchen and garden waste is an old one but a good one. Here's everything you need to know before you start composting, and what to do for the best compost results.
Want to make your garden more Eco-friendly? Its really easy and can be a lot of fun too. We explore some of the ways you can start making your garden more sustainable.
We carve them, we set them on mantles and line our stairways with them, then toss them out after Halloween. Is this sustainable? Here are greener alternatives and Eco-friendly ways to handle the Halloween Pumpkin.
Find out whether coffee is harmful to plants and learn about the benefits and drawbacks of using coffee grounds as a soil amendment or fertilizer. Discover other natural fertilizers to help your plants thrive.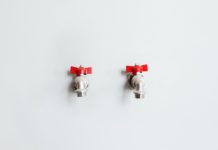 Learn how to conserve water and reduce your environmental impact with these 7 simple tips for your home. Discover practical strategies to save water and reduce your utility bills, without sacrificing your daily routine or comfort. From fixing leaks to upgrading appliances, this article offers easy solutions to help you become a more conscious consumer.
Looking to live off the grid? Check out our article for 16 brilliant hacks to make your off-grid lifestyle easier and more sustainable. From alternative energy sources to water conservation methods, we've got you covered. Start living your off-grid dream today!
There are several inexpensive and non-toxic methods you can use to unclog drains in your home with ingredients you probably already have in your cabinets.
Looking for a delicious and healthy way to start your day? Check out our protein-packed dragonfruit smoothie recipe! This drink is not only packed with flavor, but it also provides a number of health benefits.
UP Catalyst's sustainable carbon nanotubes derived from CO2 have shown exceptional results in sodium-ion batteries. Learn how this breakthrough technology is revolutionizing the energy storage industry and promoting sustainability.