If you want to have a "green" Christmas this year, you don't have to sacrifice your tree in the process. There are a number of ways to ensure that your holiday decorations are as eco-friendly as possible.
There really is nothing quite like a real Christmas tree to release that magical aroma of the season and breathe life into your Christmas decorations. But choosing which one to buy is harder than it may sound, as there are so many varieties available that have their own unique qualities.
Christmas is a time for giving and receiving, but you only have to look at the huge amount of packaging and wrapping paper cluttering up rubbish bins on Boxing Day to realise it's not exactly the easiest time of the year for the environment. But if you still want to get into the spirit of Christmas giving but with one eye on the environment, there is a great range of Eco-friendly gifts both online and in high street stores.
This post will tell you how you can easily decorate your home this Christmas in a way that minimizes the harmful impact that this jolly ole' season can have on the environment.
Christmas is a time for family, friends and above all, giving back. However, have you ever thought about what we all end up giving to the world over the holiday period? Here's how to have a merrier and greener Christmas this year
If you're in a fix about what eco-friendly item you can gift your dad, here are some of the best eco-friendly gifts for dads.
In an effort to live more sustainably and reduce the wastage that occurs around the holiday season, it's imperative to watch out for eco-friendly Christmas gifts. Here are some of the best eco-friendly Christmas gifts to choose from.
In the spirit of the Christmas season, our decisions should be considerate of others, and of the world in which we live and love. What could be better than a heartfelt exchange of gifts which are both kind to the earth and deeply personal?
The festive season is an excellent opportunity to go green in every way, including what you put on the dinner table. In support of a vegan lifestyle, we've gathered a few ideas for a vegan-friendly Christmas from foodies around the world.
The top 7 eco-friendly decorations to use at home this Christmas, from an all-natural wreath to edible Christmas tree decorations!
Find out whether coffee is harmful to plants and learn about the benefits and drawbacks of using coffee grounds as a soil amendment or fertilizer. Discover other natural fertilizers to help your plants thrive.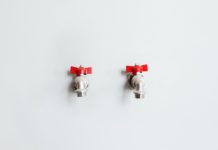 Learn how to conserve water and reduce your environmental impact with these 7 simple tips for your home. Discover practical strategies to save water and reduce your utility bills, without sacrificing your daily routine or comfort. From fixing leaks to upgrading appliances, this article offers easy solutions to help you become a more conscious consumer.
Looking to live off the grid? Check out our article for 16 brilliant hacks to make your off-grid lifestyle easier and more sustainable. From alternative energy sources to water conservation methods, we've got you covered. Start living your off-grid dream today!
Choosing eco-friendly kitchen appliances can be a game-changer for your wallet and the planet. You can save money and reduce pollution by making informed decisions about the appliances you use.
The solar industry has come a long way in just the last few years. The latest developments and breakthroughs in solar technology include longer-lasting solar cells, solar cells that you can print onto flexible surfaces, solar panels that track the sun from east to west throughout the day, and solar power plants that work at night. Here's a breakdown of the breakthroughs we're most excited about.
If you're considering growing plants inside a greenhouse, here are 13 obdurate advantages you'll definitely like to know and utilize as well.