Global warming, toxic waste, pollution, illness all are tell-tale signs of a rapidly deteriorating world. That's exactly the reason why we should all do our part and implement new products and technologies that are green...
How would you feel about using grass as a building material? No, today we're not talking about grass huts, but about the largest grass in the world: bamboo. Bamboo grows like a weed. It...
When looking to outfit an interior many folk dream of that perfect hardwood floor, yet in the last decade or so leaps and bounds have taken place so far as the alternatives are concerned....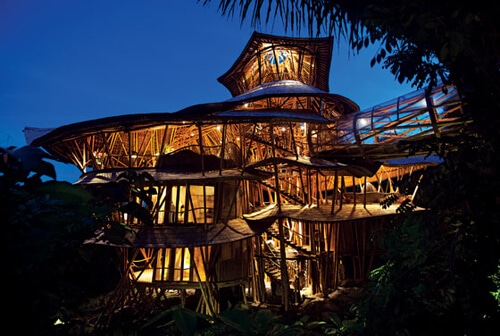 What stands as the dream tree house of the century, could also be nominated for any number of architectural awards. This tree house in Bali was constructed almost entirely of bamboo. Its rounded and...
Green technology is pioneering the way we live, finding solutions that help us cut our carbon emissions, reduce our waste, and protect our planet. Forecasters predict we'll see a green technology explosion similar to...
Cotton is everywhere.  We use cotton fibers to make clothing, bed sheets, curtains, car seats, pillows, and much, much more.  It is one of the United States' largest exports, as it ships between 40%...
Many remember the 7.0 earthquake that ravaged the small Caribbean country of Haiti back in 2010.  Over one million people lost their homes because of the giant quake, and another 300,000 lost their lives. ...
When bamboo bed sheets emerged on the market in 2010, they elicited a shockingly strong reaction from the United States government.  Companies claimed that these sheets were hypo-allergenic and anti-bacterial, as they were made...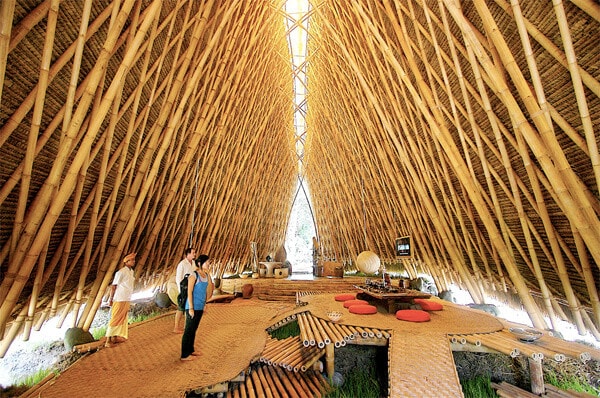 It was everywhere! Bamboo walls, bamboo ceilings, bamboo desks. I couldn't believe my eyes. I was surrounded by natural beauty at all angles. Rice paddies flourished in open classrooms, tropical flora embellished the walkways and...