SuperBee is a brand that takes pride in its positive environmental and social impact on the planet, people, and communities. Their range of eco-friendly products aims to reduce plastic waste and promote sustainable living.
We had the pleasure of trying out a few of their innovative and organic items. In this article, we are going to share our experience and thoughts on the Laundry Detergent Pouch and Wool Dryer Balls. 
This is an objective account of my personal experience using SuperBee products. While we did receive sample review products from SuperBee for evaluation purposes, we have not received any compensation or incentives in exchange for this review. SuperBee has had no editorial involvement in the creation or content of this review. Our aim is to provide an unbiased and honest assessment of the product based on our first-hand experience.
Laundry Detergent Pouch
The SuperBee Laundry Detergent Pouch is a revolutionary solution that offers an impressive 300+ loads of laundry per pouch. This product is designed to replace traditional liquid laundry detergent, which often comes in plastic bottles that contribute to the global plastic waste crisis.
The pouch is made from durable, reusable materials that significantly reduce the need for single-use plastic packaging. By choosing this sustainable option, consumers can help decrease their plastic waste output and minimize their carbon footprint.
How it works: To use the hexawash pouch, just place it in your washing machine along with your laundry. When water is added to the laundry tub, the pouch's small magnesium pellets react and efficiently break down dirt and oil in your clothing. Wash and spin your laundry and when finished, hang your Hexawash out to dry. Repeat this process for over 300 loads! When it is time to replace the pouch, enjoy its biodegradable properties by planting it in your garden to nourish your soil.
Our Experience: Using the Laundry Detergent Pouch was a game-changer in our laundry routine. The pouch is lightweight, durable, and easy to use. We simply tossed it into the washing machine with our laundry. Not only did it provide exceptional cleaning power, but it also left our clothes smelling fresh and free from any harmful chemicals found in traditional detergents.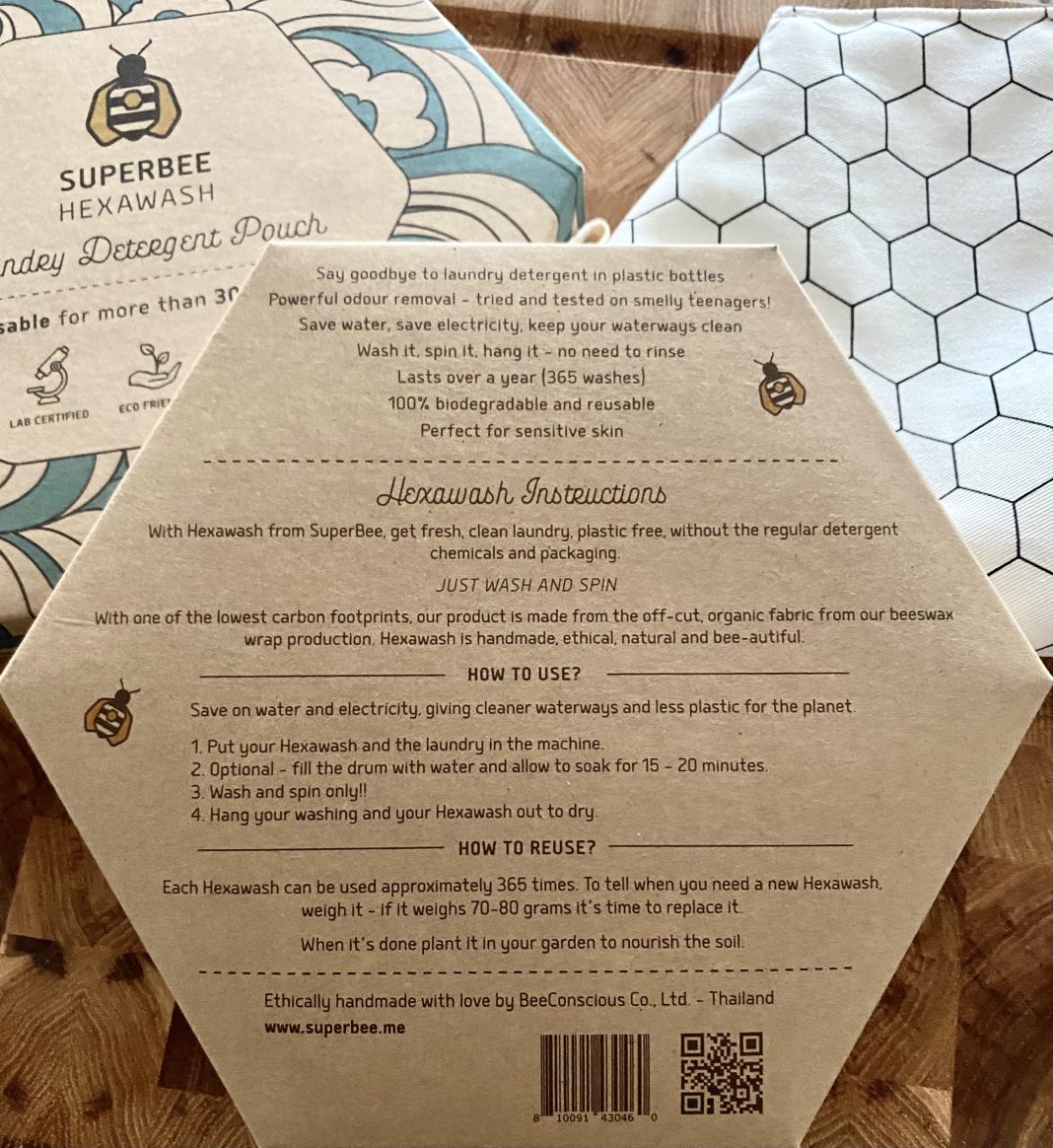 The best part was knowing that with each use, we were actively reducing plastic waste and contributing to a cleaner planet.
The pouch's reusability for more than 300 loads made it a cost-effective and environmentally friendly choice for anyone looking to make a positive impact on the environment. We even decided to wash our dog's bedding, and the outcome was delightful – it came out smelling fresh and clean!
Reasons to choose SuperBee Laundry Detergent Pouch:
Convenient, easy to use, and travel-friendly packing
Hypoallergenic and gentle on sensitive skin
Provides outstanding cleaning results and leaves clothes smelling fresh
Cost-effective and can be reused for over 300 loads
Environmentally friendly option for those wanting to make a positive impact on the environment.
Where to Buy
SuperBee Hexawash – Organic Laundry Detergent Substitute: US$49.98
SuperBee Eco Laundry Kit: US$54.99
Wool Dryer Balls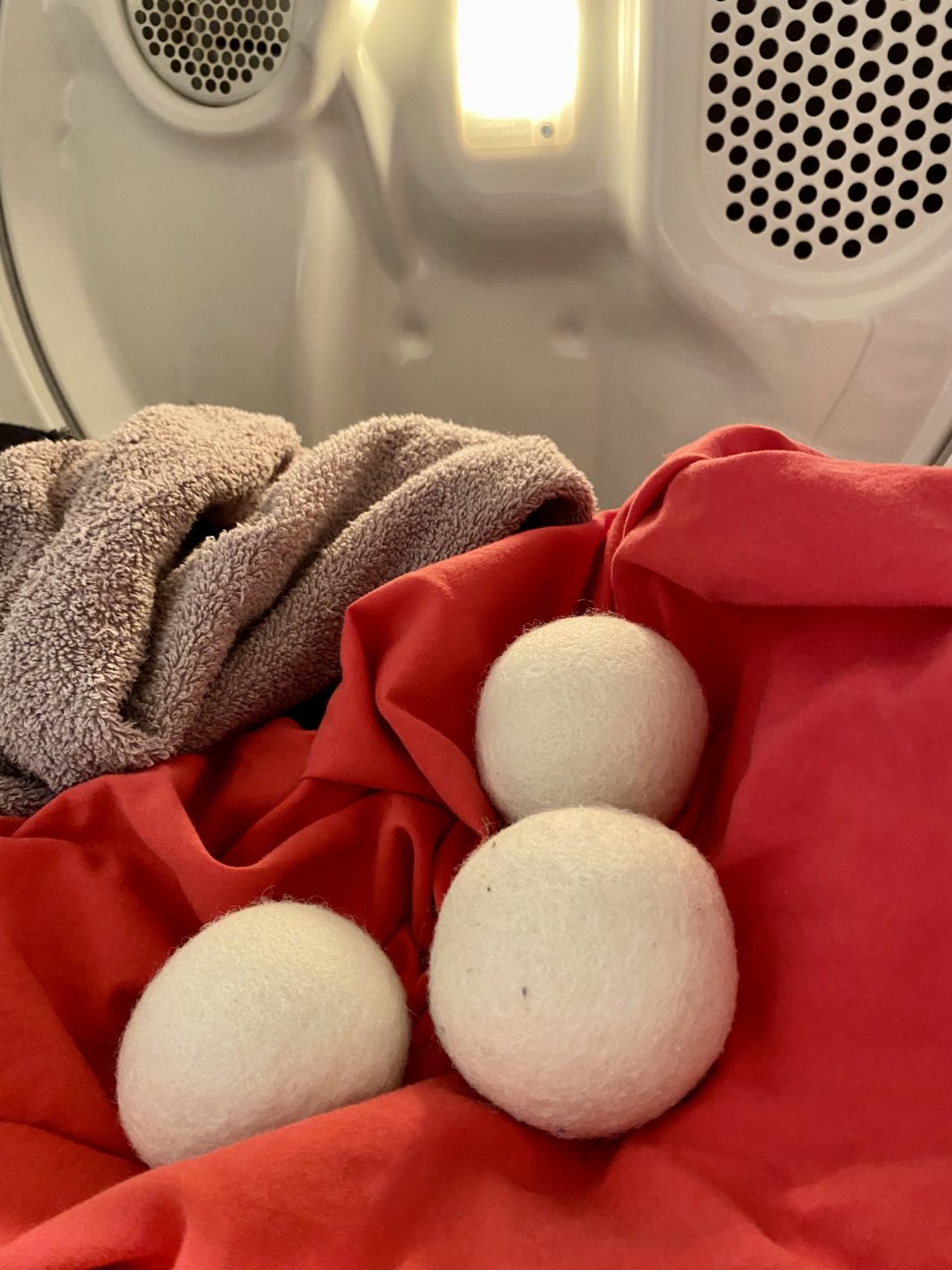 SuperBee's eco-friendly dryer balls come in a set of three and are crafted from 100% fragrance-free, unbleached New Zealand sheep's wool. They work wonders in softening your clothes without relying on wasteful dryer sheets or fabric softeners.
Simply toss three balls into your dryer with each load, and experience a 30% reduction in drying time. SuperBee's Wool Dryer Balls are a natural and sustainable alternative to traditional chemical-laden dryer sheets.
By using wool dryer balls, consumers actively contribute to lower energy consumption and a decrease in harmful emissions. A sustainable and efficient laundry solution!
How they work: Made from organic wool, these dryer balls work by separating clothes in the dryer, allowing hot air to circulate more efficiently and decreasing drying times. This not only saves energy but also reduces the need for disposable dryer sheets that often end up in landfills, releasing harmful chemicals into the environment. Simply add three dryer balls to a medium load in a drying machine and set on a normal drying cycle. Leave them in your machine so that they are ready for the next load.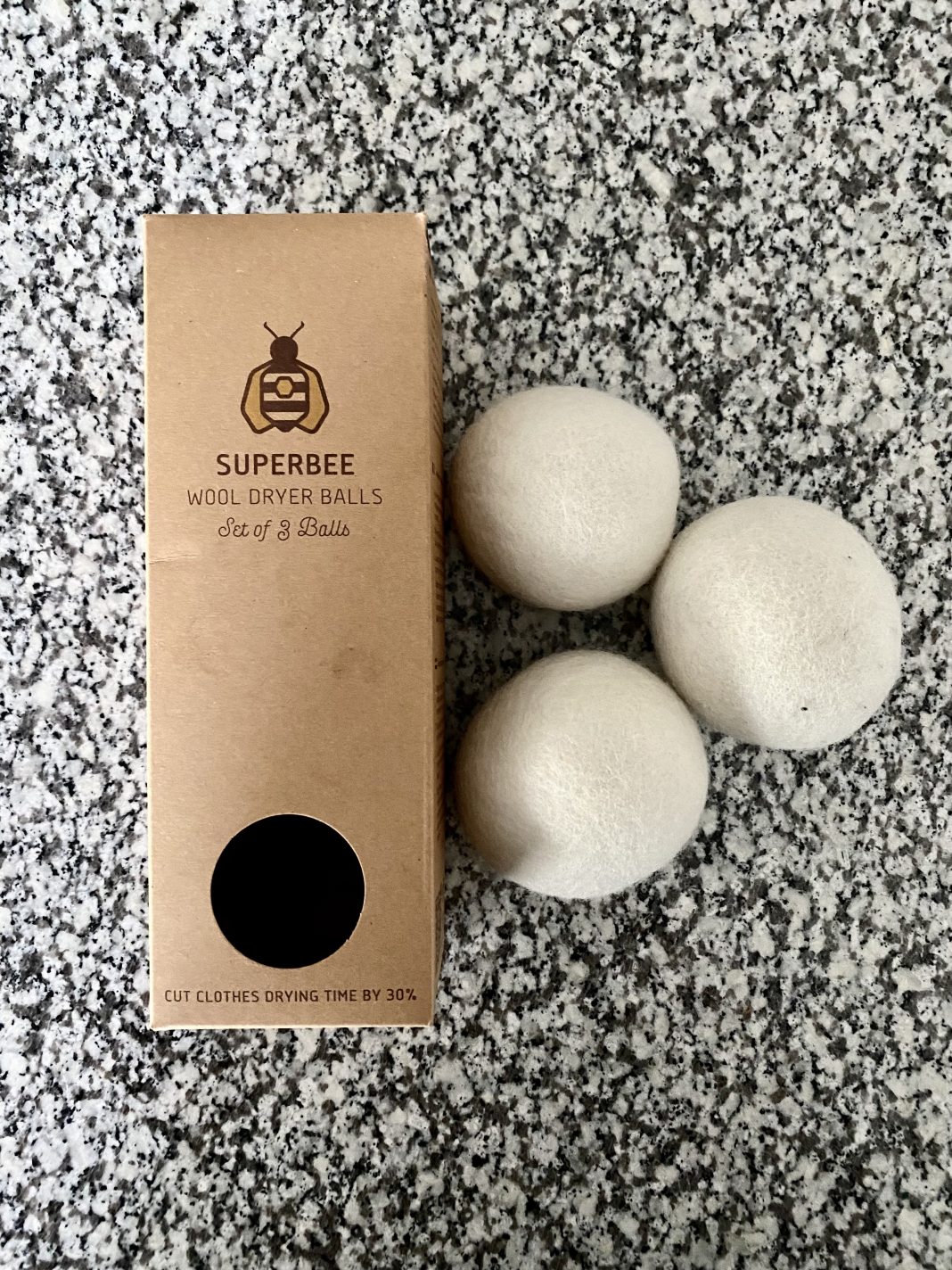 Our Experience: Trying out the Wool Dryer Balls was a pleasant surprise. Not only did they effectively reduce drying time and static cling, but they also softened our laundry without any harsh chemicals. Our clothes came out of the dryer feeling fluffy and smelling fresh.
It was satisfying to know that we were cutting down on our energy consumption and, consequently, reducing our carbon footprint. The fact that these dryer balls are handmade and made from organic wool added a personal touch to our laundry routine, reminding us of SuperBee's dedication to creating products with love and good vibes.
Why use SuperBee Wool Dryer Balls
Cuts drying time by 30% which helps save electricity
Reduces static, increases fluffiness of fabrics, and softens clothes
Cost-effective and long lasting up to 1,000 loads
Hypoallergenic and gentle on sensitive skin without the use of chemicals or toxins
Biodegradable and compostable making them an eco-friendly product
Where to Buy
Environmental Impact of using SuperBee products
SuperBee's claim of making a positive environmental impact is well-founded and evident in the design and production of its products. By offering reusable solutions like the Laundry Detergent Pouch and Wool Dryer Balls, the brand actively addresses the global plastic pollution crisis. Each time these products are used, consumers divert numerous single-use plastic items from entering the waste stream.
Moreover, SuperBee's commitment to using ethically sourced ingredients with a low carbon footprint further reduces the environmental impact of its products. By sourcing sustainably and responsibly, the brand helps mitigate the negative effects of resource extraction and manufacturing on the environment.
The use of biodegradable materials, such as the Laundry Detergent Pouch, ensures that these products break down naturally over time, avoiding the long-lasting pollution caused by synthetic alternatives. This supports the preservation of ecosystems and wildlife, especially marine life that is severely affected by plastic waste in our oceans.
Additionally, SuperBee's dedication to producing organic and handmade products reflects its commitment to promoting a more sustainable and eco-conscious way of living. By embracing natural materials, the brand reduces the demand for environmentally harmful manufacturing processes and chemical-laden products.
Final Thoughts
Our experience with SuperBee's products has been exceptionally positive, not only due to the high quality and practicality of the items but also because of their genuine commitment to positively impacting the environment. Each product we tried fulfilled its purpose effectively while actively reducing plastic waste and supporting sustainable living practices.
SuperBee's dedication to fair working conditions demonstrates its holistic approach to social responsibility. The brand goes beyond creating eco-friendly products and actively contributes to the betterment of the communities they serve.
In conclusion, we highly recommend SuperBee products to anyone seeking eco-friendly alternatives that not only make a difference in reducing plastic waste but also bring joy, hope, and empowerment to those who use them. By choosing SuperBee, consumers can be confident that they are contributing to positive change and playing a part in protecting the environment for future generations.
Where to Buy