"That is a really cool water bottle"
That is one of the first thoughts I had when I first saw the Proof bottles, and a sentiment I've heard often since I started using it.
But the bottles by Proof aren't just for looks.
Hidden beneath the shiny, futuristic exterior is vacuum chamber and medical-grade steel that offer not just insulation to keep your drinks cold or hot all day, but also offers long-term corrosion resistance.
I had the opportunity to try out the Proof bottles and this review covers some of the pros and cons I've found.
But first, why should you bother drinking from a reusable water bottle?
Drinking From a Reusable Water Bottle
By now, you should know it is a highly unsustainable practice to drink from disposable plastic water bottles – yes, even if you tell yourself they are recyclable.
The amount of energy required for manufacturing and recycling, not to mention the amount of plastic waste that ends up in non-recyclable streams, ensure there is no sustainable aspect of drinking from those bottles.
Granted, there are areas in the world (and even the United States) where tap water isn't safe and bottled water is the only option. But for the majority of households, that simply isn't the case.
Furthermore, bottled water you buy off the shelf at your grocery store isn't any safer than what you drink from your tap. In many cases, what you're drinking from a bottle was taken from a tap anyways.
So all of that is to say that, if you're spending your money buying bottled water because of some perceived health benefits, there aren't any.
You're better off buying a home water filter, or filtered water pitcher for your fridge, to remove any potential contaminants, and using a reusable bottle for your on-the-go needs.
With that out of the way, let's look at how Proof measures up for those purposes.
Pros
Style
First and foremost, it's a stylish bottle. Proof has a distinctive appearance and customizable color selection that makes it really stand out from the competition.
And rather than your basic color options, Proof comes in a range of metallic and polished colors, each named after a planet or astrological entity.
For example, the bottle with a copper appearance is Mars, and the blue bottle is Vega.
I tried both the Vega (blue) and Polaris (white) styles, and they were as cool as the images make them look.
They feel smooth to the touch, but I noticed they had a unique raised texture only visibuel very close-up that gives the design further depth, and offers some added grip when you're holding it.
You can't tell it from afar and it still feels smooth to the touch, but up close it is really cool.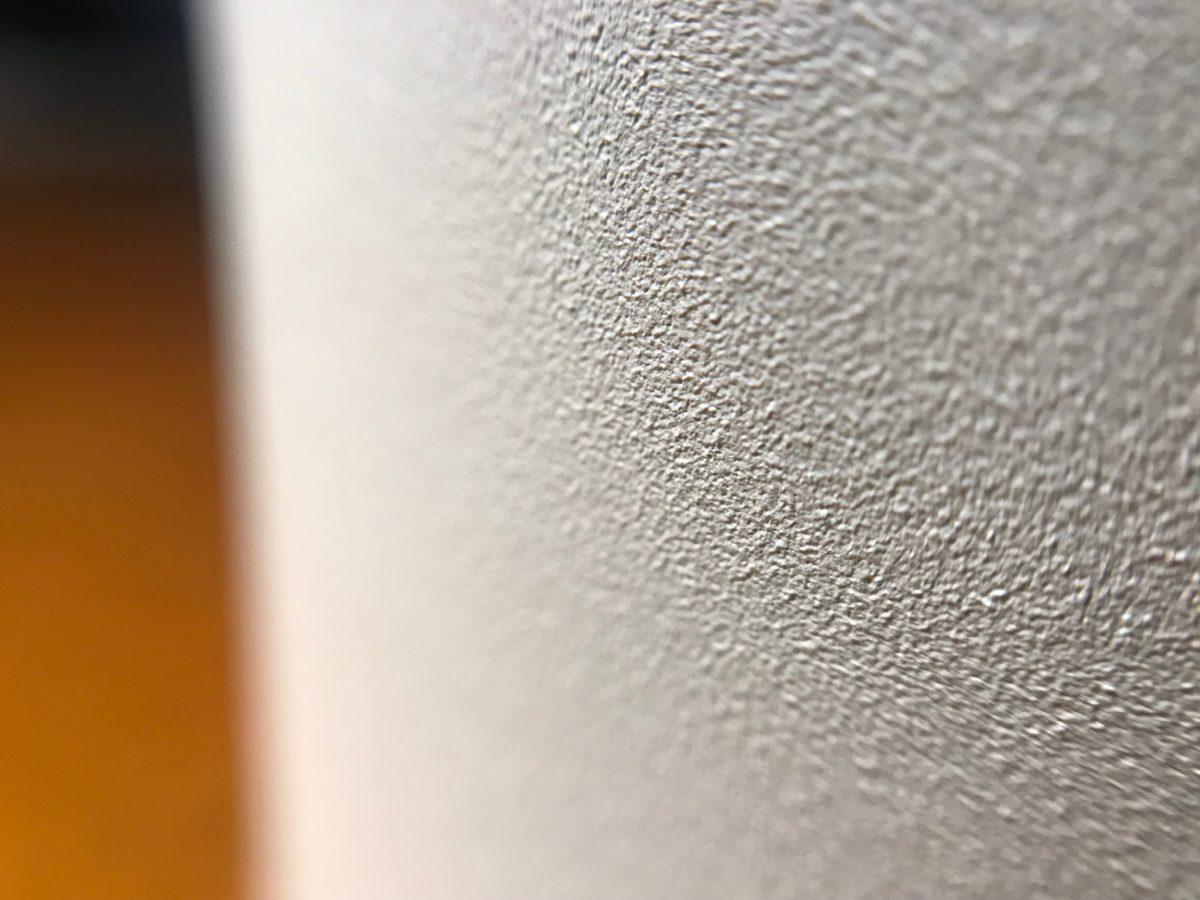 The naming concept is put to good use in their marketing materials, showing the bottles floating in space amongst the stars, and further driving home how truly futuristic they look.
You can also customize what style of cap you get with your bottle. So if you want a consistent appearance, you can get a silver cap to match your silver bottle. Or you can get a wooden cap, or a shiny gold cap.
The range of options gives anyone who's choosing Proof as a fashion statement the ability to mix-and-match their style to their bottle.
The bottle is also very thin, while still being able to hold a good amount of fluids (18 oz/532 mL).
I've found its shape and size a big benefit for taking it on the go in a backpack, and having it fit comfortably in vehicle cup holders.
Insulation
Proof bottles are made with the company's "EcoProof ™ Insulation Technology", which works by combining an interior made of medical grade steel with the EcoProof™ vacuum chamber.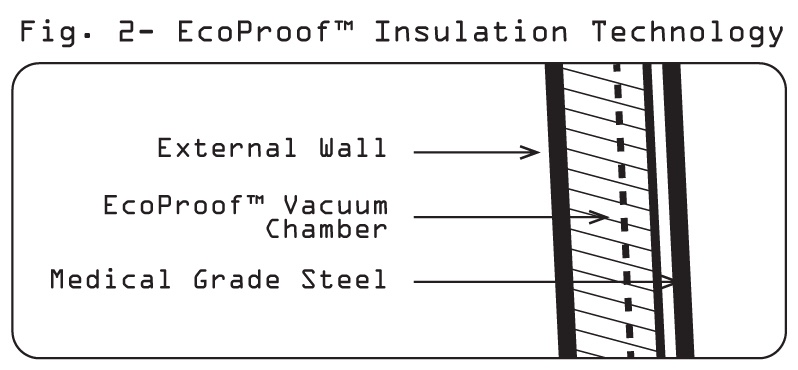 This keeps the contents of your bottle cold for up to 24 hours and hot for up to 12 hours.
Safety
As far as the long-term health benefits offered by the bottle, the company claims that medical-grade steel is non-toxic, and means there are no copper coatings, contaminants, or BPA used in their products. The promise of medical-grade steel one-ups much of the competition, whose products are made with food-grade steel.
Medical-grade steel is also said to be long-lasting, corrosion-free and durable, so its the useful life of the bottle should not be a concern.
Price
The cost of a single bottle is very reasonable, at only $25.
Cons
Narrow mouth
The angled design of the bottle means that the mouth is narrower than the base. While this isn't a problem for drinking, it can be difficult to fit ice cubes in.
This might not be a problem if you have crescent-shaped ice cubes, but a rectangular cube can be a struggle to fit in.
Note that this isn't a feature exclusive to Proof, as most standard-sized bottles have a similar sized mouth.
Slippery when wet
The glossy coating on the bottles that gives it a sleek appearance can also make the outside of the bottle a bit slippery when wet.
This probably isn't an issue with the metallic exterior bottles, but something I noticed with both the Vega and Polaris styles.
Combined with the angled portion of the top of the bottle, you may need to grip the bottle harder than a basic cylindrical shape if it's wet.
During most everyday usage, this isn't going to be a problem, but it is something I noticed after cleaning the bottle in the sink.
Overall Thoughts
Proof bottles are an eco-friendly and stylish reusable water bottle that stacks up against its competition in terms of both hot and cold beverages.
The ability to mix-and-match the style of the bottles with their caps gives the bottle more personality and the glossy and metallic styles give the bottle a definite "cool" factor, without compromising on function.
In a time when more people should be switching from drinking water from disposable plastic bottles, it's great to see a company like Proof releasing products that don't compromise on style, while still producing a sustainable product.
Proof bottles are available for purchase from proofexists.com