In an era where sustainable living is gaining paramount importance, finding reliable and eco-friendly power solutions has become an essential quest. The Bluetti AC180 Portable Power Station emerges as a beacon of sustainable energy innovation, promising to revolutionize the way we harness power for our modern lifestyles.
In this review, we delve into its features, performance, and why it stands as a shining example of eco-conscious technology.
Disclaimer
This review is based on our hands-on experience with the Bluetti AC180 Portable Power Station. The opinions expressed here are solely ours and not influenced by any external factors. While we did receive a Bluetti AC180 unit for for evaluation purposes, we have not received any compensation or incentives in exchange for this review. Bluetti has had no editorial involvement in the creation or content of this review. Our aim is to provide an unbiased and honest assessment of the product based on our first-hand experience.
Product Overview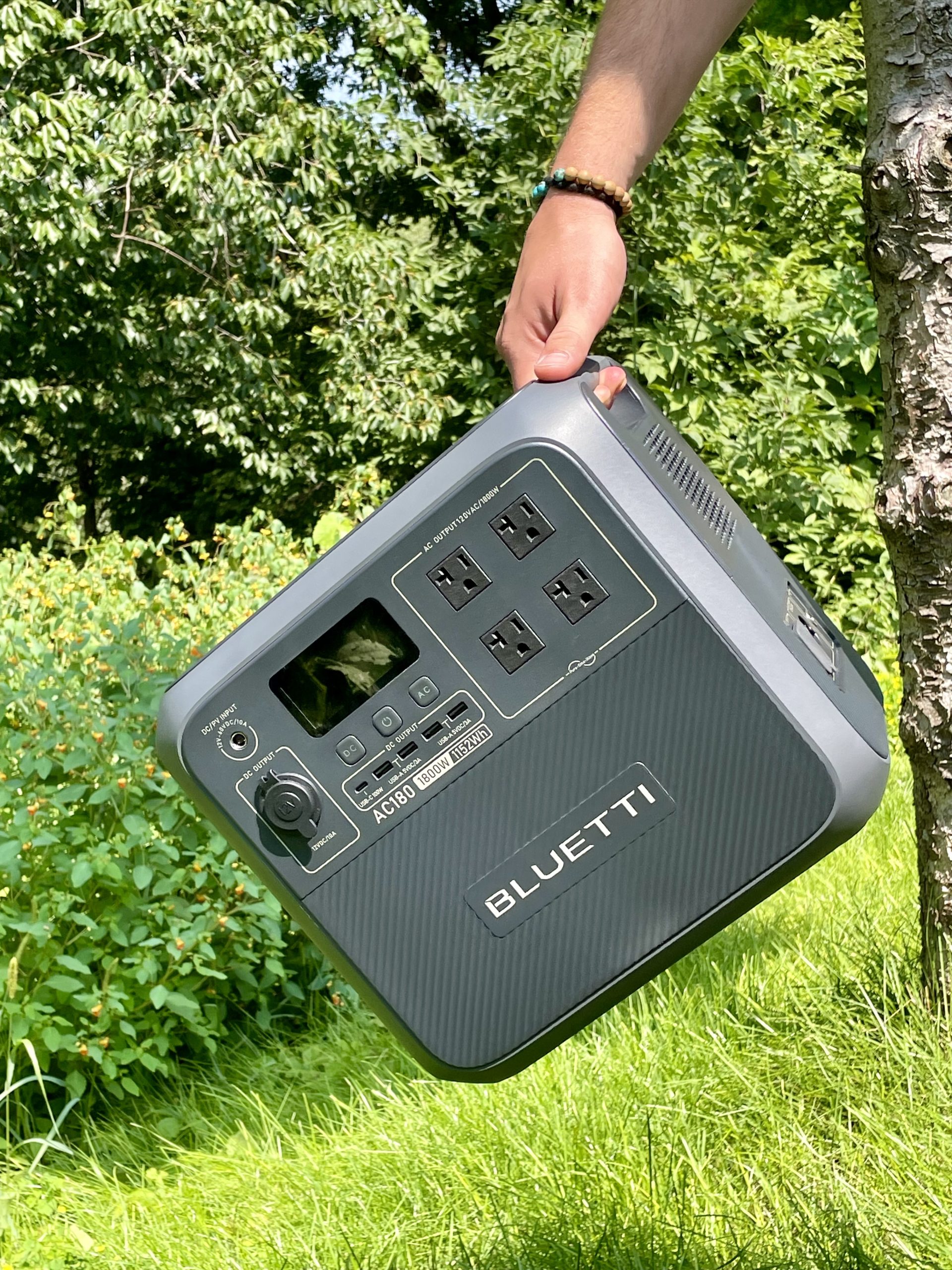 The Bluetti AC180 Portable Power Station is a cutting-edge energy solution that blends high-capacity power with sustainable functionality. Its impressive 1,800W AC output, expandable to 2,700W through Power Lifting Mode, ensures you can power an array of devices and appliances, from laptops to small kitchen appliances, even during unexpected power outages or outdoor adventures.
With a substantial 1,152Wh capacity, it offers a reliable source of energy that's kinder to both your wallet and the planet.
According to Bluetti, the AC180 at full power can provide 62 charges for a phone, up to 15 charges for a laptop, 93 hrs for a lightbulb, around an hour for an appliance like a coffee maker or electric oven, and it can even power refrigerators for up to 14 hours.
How It Works
One of the remarkable aspects of the Bluetti AC180 is its flexibility in recharging. It offers four ways to recharge: through AC power, solar panels, car power, or even a generator, making it adaptable to various scenarios and ensuring that you're never left powerless.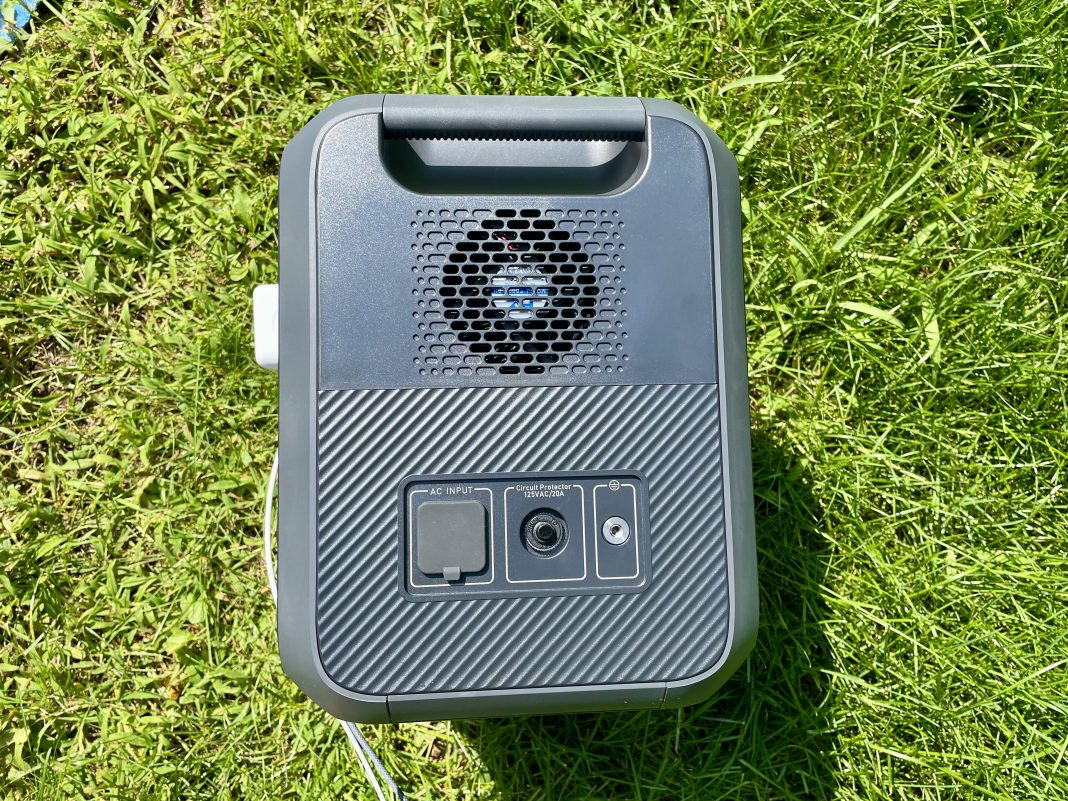 For the purposes of testing, I charged it through direct AC power, which was very fast and able to be monitored remotely via the Bluetti mobile app as well as via the digital display on the front of the unit.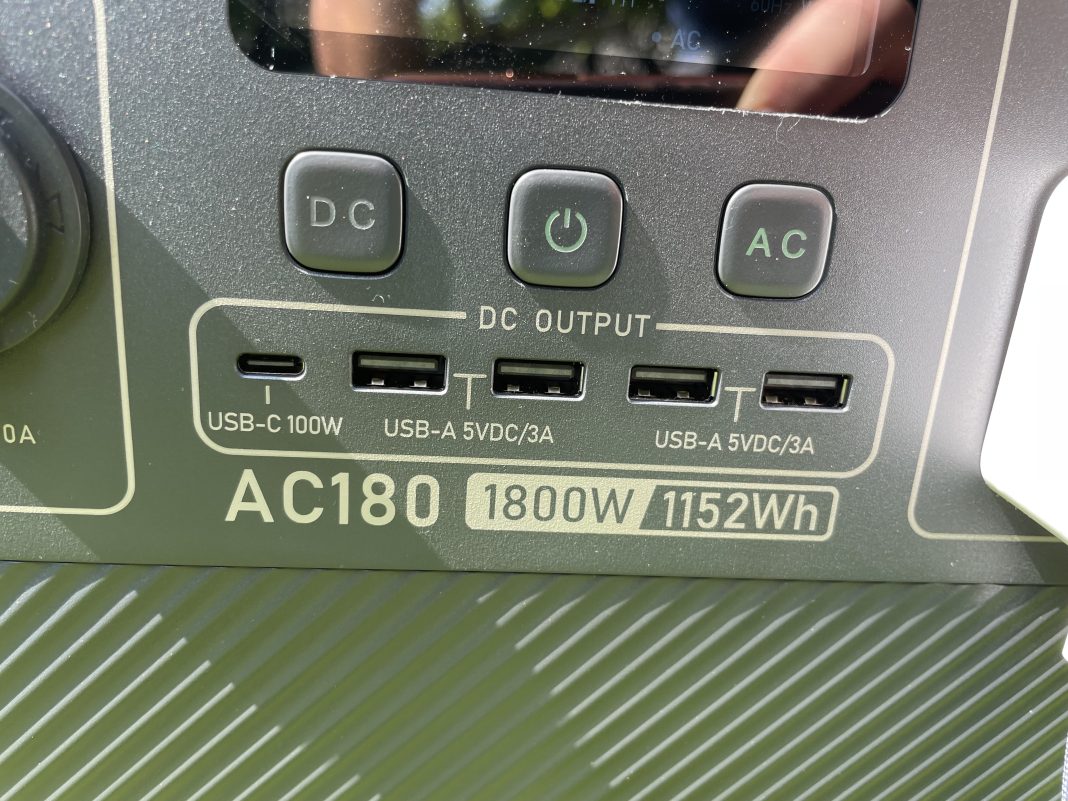 The Bluetti App allows you to monitor and control the power station remotely via Bluetooth connection, adding a layer of convenience to its usage. You can enable or disable different power outputs to conserve energy when the battery is running low, monitor your charging status remotely, or even turn off the entire device.
Its interface is very intuitive and only took a few minutes to set up and begin using.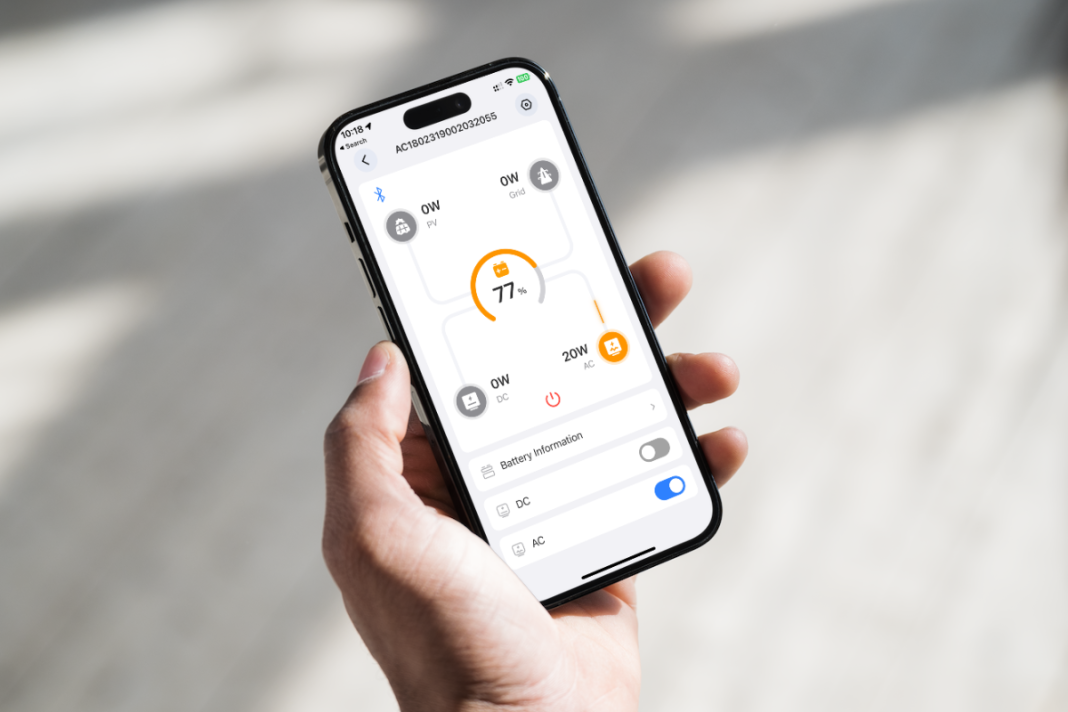 Our Experience
In our testing, the Bluetti AC180 surpassed expectations. Its ability to charge from 0% to 80% in just 45 minutes using a 1,440W AC input is a game-changer, especially during times when quick power top-ups are crucial.
The range of output ports, a whopping 11 in total, proved to be incredibly handy for charging multiple devices simultaneously, whether indoors or outdoors, including a wireless pad on top of the device for quick and easily mobile phone charging, without the need to bring along any wires or charging blocks.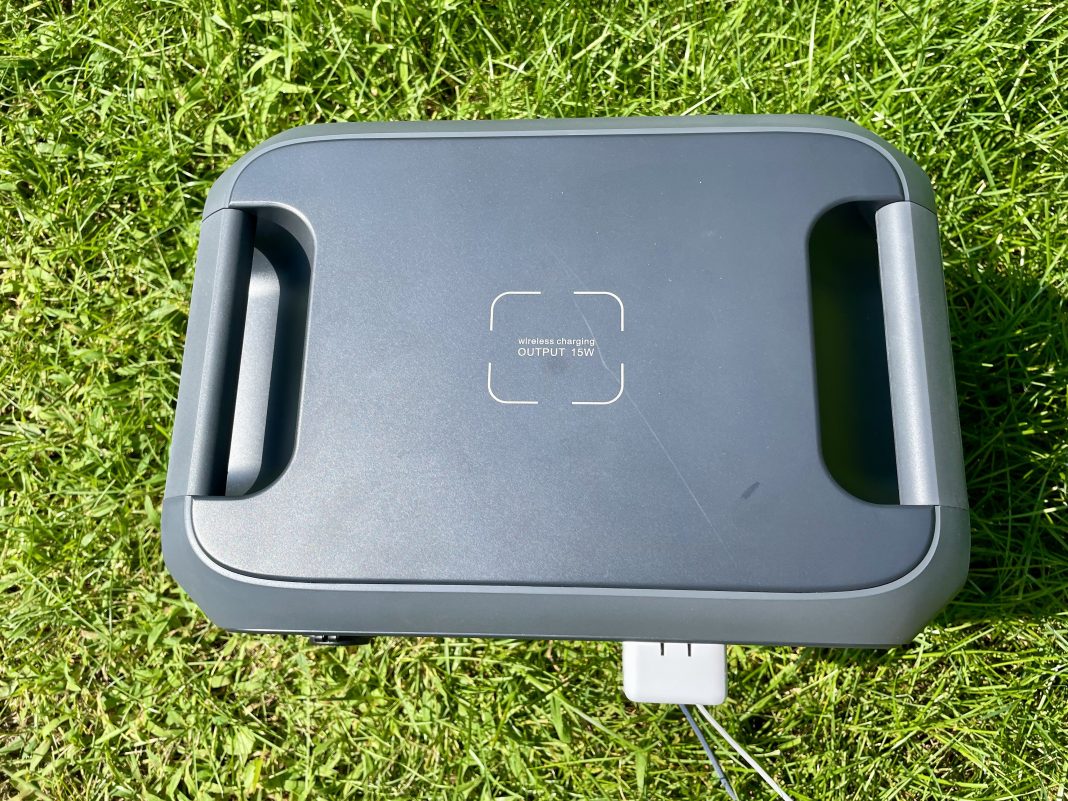 And perhaps most notably, its near-silent operation reinforced its eco-friendly profile, sparing us the noise pollution that often accompanies traditional power generators.
5 Reasons to Choose
Versatile Power Output: With 1,800W AC output and the option to extend it to 2,700W, the Bluetti AC180 is well-equipped to handle a diverse range of power needs.
Large Capacity: Boasting a 1,152Wh capacity, it ensures ample power for extended usage, reducing the need for frequent recharges.
Sustainable Charging Options: Its compatibility with solar panels, car power, and generators underscores its commitment to eco-conscious energy solutions.
Efficiency and Speed: The 0-80% recharge in 45 minutes is a standout feature, catering to fast-paced lifestyles and urgent power requirements.
Quiet and Clean Operation: The AC180's near-silent operation aligns with sustainable living values, providing power without adding noise pollution to your environment.
Conclusion
In conclusion, the Bluetti AC180 Portable Power Station emerges as a trailblazing solution that effortlessly blends convenience, power, and sustainability. With its range of innovative features, it champions eco-friendly living while catering to the diverse power requirements of our modern lives.
Whether you're an outdoor enthusiast, a tech-savvy individual, or simply someone who values responsible energy consumption, the AC180 is a compelling choice that offers power without compromise.