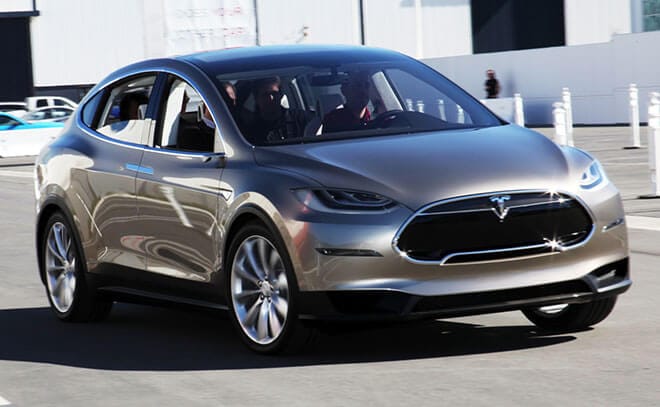 Recent news releases announced that the party was just about over. After four years, and $150 million in development money, Toyota and Tesla Motors have decided to part ways at the end of its 2014 supply-chain agreement, while clearly suggesting an alternative technological future for the giant Japanese auto-maker.
"It's obvious (that) Toyota doesn't see a market for electric vehicles," says Edmunds green analyst John O'Dell. "They really see the future of the zero-emission vehicle as the hydrogen vehicle," he concluded.
"In partnering with Tesla, there might have been a message that Toyota was looking at the possibility of a wider partnership with the Silicon Valley manufacturer," he continued. "But (Toyota) can't even give (the RAV4) away. (So) why continue doing this?"
Clearly, the suggestion of a wider partnership was on the table when Toyota put $150 million into Tesla between 2010 and 2011, thereby, creating a 3% stake in the all-electric carmaker. Although the infusion of fresh capital certainly helped the San Carlos operation hold the financial wolf at bay until CEO Elon Musk could completely consolidate his ownership position, while creating additional supply deals including Daimler Mercedes, over time, however, the blush began to fall from the lily.
From a dollars and cents perspective, Toyota's RAV4 never managed to strike a chord with the buying public yet, all the while; sales were continuing to be quite brisk for the company's gasoline-electric variants. Then, along the way, Honda, Hyundai and others began to get serious about rolling out hydrogen cell technology as a tipping point toward the 'next big thing,' particularly since H2 technology clearly offered longer range, and reduced maintenance complexity. Or, in the end, a simple sense that perhaps Toyota needed to get into the hydrogen game, or lose the ability to play at all was at work; none of us can know for sure.
However, according to 2010 comments referencing to the original Tesla deal, Toyota's CEO Akio Toyoda said, "When customers do give us their answer," he said, "I want the company to be ready." And it appears that those comments apply in 2014 as well, in the case of watching the company move away from its current all-electric thinking toward H2, and the evolution of a potential Toyota FCEV. Either way, watching the show alone should be worth the price of admission.