The growing popularity of hybrid vehicles is largely driven by stricter fuel economy standards, that in turn press automakers to build more fuel efficient vehicles. As automakers try to meet regulations mandating better fuel efficiency in new vehicles, many turn their sights to building hybrids.
However, despite more car makers diversifyinsg their lineups with hybrids, and the vehicles' price points going down, hybrids have yet to become truly mainstream; sales are still pretty slow, hindered to a large extent by low gas prices in recent years.
But, sales of hybrid cars are expected to accelerate soon, and many car makers continue to bet on hybrids. Kia is the latest company to step up its hybrid car game, unveiling three new models at the 2016 Chicago Auto Show, with the eco-friendly version of the Niro crossover making the biggest splash.
Kia's First Dedicated Hybrid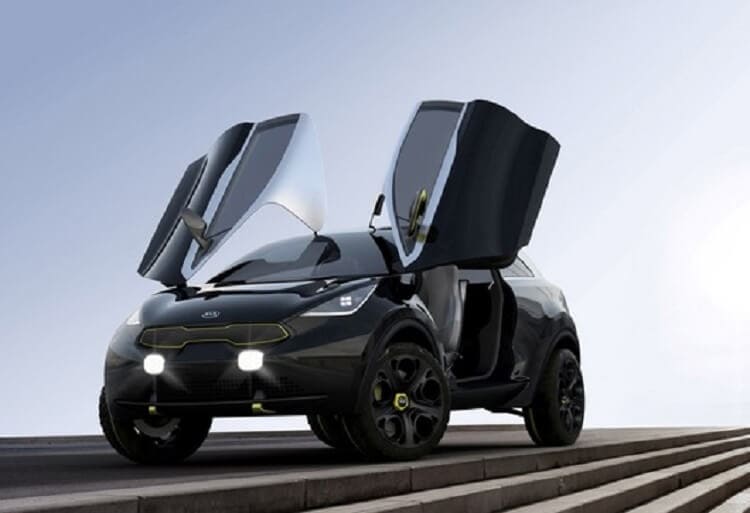 The South Korean manufacturer introduced the 2017 Niro crossover, touting it as a hybrid that is fun to drive, on top of being good for the environment, like every other hybrid.
"The Niro hits the sweet spot by offering the best combination of outstanding mpg, an engaging driving experience, utility, and most importantly, a stunning design that doesn't shout 'hybrid,'" said Orth Hedrick, vice president product planning KMA. "The subcompact CUV market continues to be one of the fastest-growing segments in the world, and the Niro offers a uniquely alluring yet practical package that consumers haven't seen before."
The Niro is Kia's first dedicated hybrid, which means that a gasoline-powered version of it will not be offered. It's part of the company's "EcoDynamics" sub-brand, which focuses on the development of environmentally-friendly vehicles, joining the likes of the Optima Hybrid and the Soul EV.
Not a Typical Hybrid Design

One of the things that is expected to separate the Niro from other hybrids in its class is its design. Kia says that unlike other hybrids, the Niro manages to deliver hybrid-car level efficiency while boasting a sporty, dynamic design.
It has a nice athletic looks, highlighted by the long roofline and its wide and low proportions. According to Kia, the Niro has an excellent coefficient of drag of .29, which is an amazing figure for a crossover.
More Efficient than Most Crossovers
On top of offering a more exciting ride than a typical hybrid, the Niro is also distinguished by the fact that it's more fuel-efficient than a typical crossover, according to Kia. The automaker says that its fuel economy is expected to be rated at 50 mpg combined, which does seem to be achievable, given the efficient powertrain technology it employs and other fuel-saving features.
The Niro is powered by an Atkinson Cycle 1.6-liter, 4-cylinder direct-injected engine, delivering 103 horsepower, combined with an electric motor that provides an additional 43 horsepower, and generates electricity that is used to charge a 1.56-kilowatt hour lithium-ion polymer battery.
Kia has managed to further improve the Niro's fuel economy by using high-strength steel for the A- and B-pillars, which are some of the key points of a car's body, resulting in reduced weight and increased fuel efficiency.
The Kia Niro is set to go on sale in later 2016, and the South Korean car maker hopes that it will help them gain a bigger share in the growing crossover segment, in addition to appealing to an environmentally-aware audience.