Electric cars are becoming more popular by the day, and with good reason. They're environmentally friendly, easy to drive, and generally provide a better driving experience than their gas-powered counterparts.
But electric vehicles aren't just limited to Tesla anymore – over the past few years; many other manufacturers have developed their own full electric vehicles for drivers who want all the benefits of an EV without spending a small fortune.
Here are just six of the most exciting and lesser-known electric vehicles available to consumers today:
1. Nissan Leaf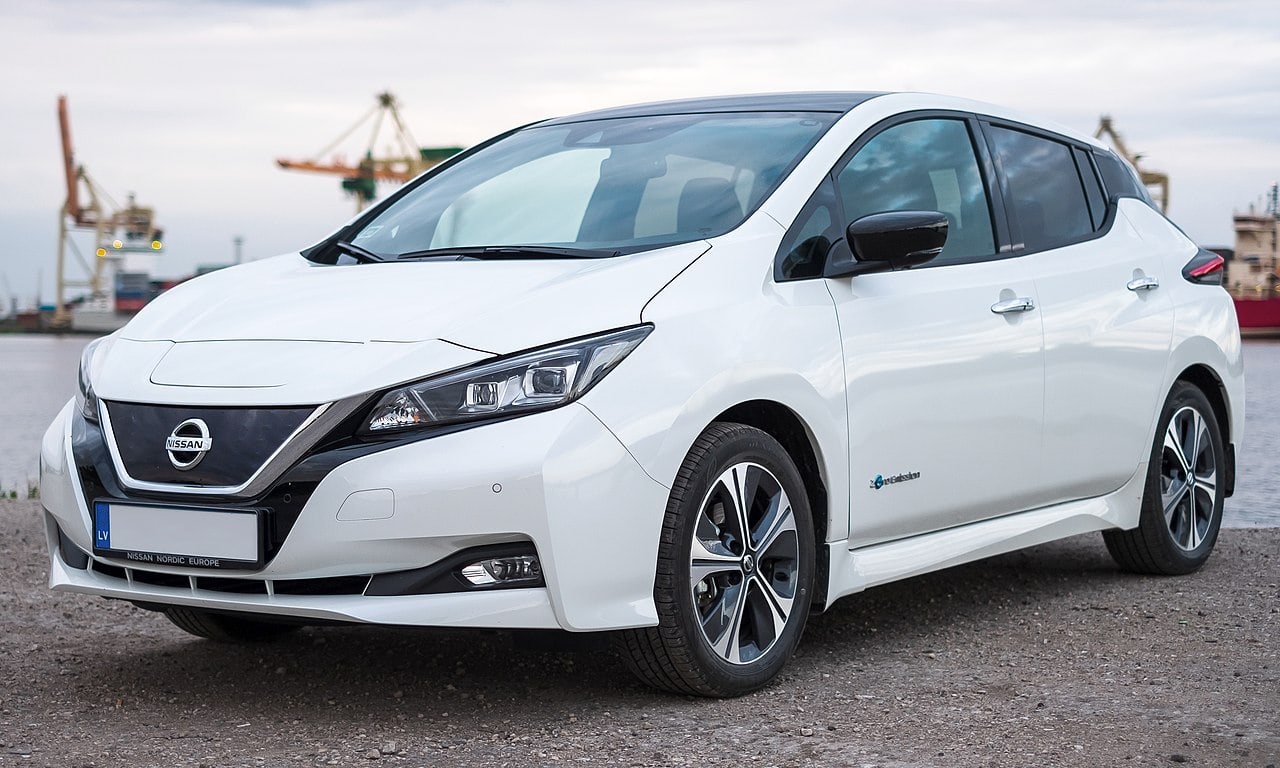 The Leaf has been around for a while now, but it's still one of the best options on the market for affordable, full electric vehicles.
Designed to be a simple and affordable option for drivers looking to switch to electric cars, the Leaf has become a favorite among consumers looking for low-maintenance, sustainable transportation.
The Leaf is an excellent choice for an Eco-friendly and reliable ride with its compact size, comfortable interior, and powerful engine. Whether you live in the city or out in the suburbs, this nifty little car has everything you need to get where you're going without leaving a carbon footprint.
The Nissan Leaf has been on the market since 2010. It has a range of up to 151 miles and a starting price of $27,400 for the base S trim.
2. BMW i3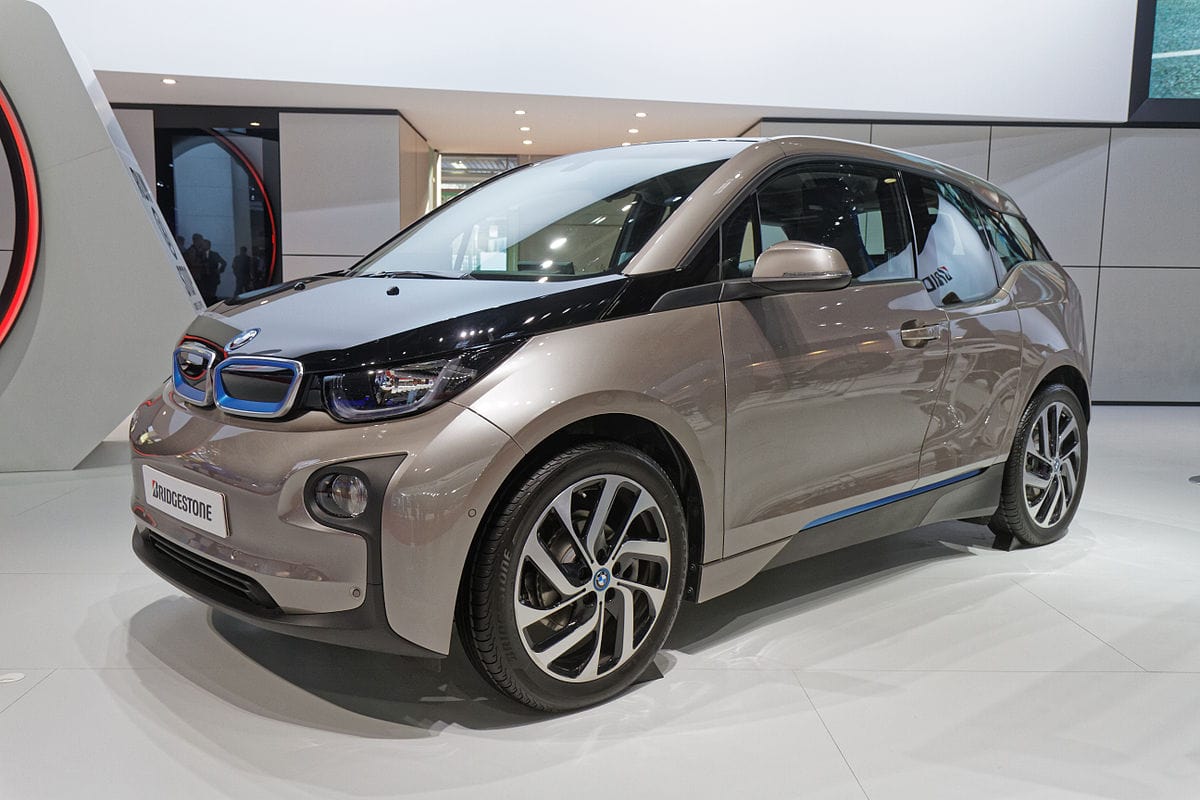 The BMW i3 is a state-of-the-art electric vehicle that represents the cutting edge of green automotive technology. With an innovative carbon fiber body, ultra-efficient electric motors, and a range that can exceed 150 miles on just one charge, the i3 provides an exciting alternative to traditional gas-powered cars.
The origins of this revolutionary vehicle date back to 2011, when BMW first announced plans for its development. Over the next few years, BMW worked tirelessly to create the ideal hybrid vehicle, including extensive testing and careful consideration of every aspect of its design.
Finally, in 2013, the first production models were released to the public. Since then, the i3 has continued to gain popularity among environmentally conscious drivers who prioritize high performance and sustainability.
It remains one of the most popular electric vehicles on the market and provides an unparalleled driving experience unlike anything else available today.
Whether you're looking for a breathtaking day trip or a long cross-country drive, there's no doubt that a BMW i3 is a perfect choice. At a starting price of just $43,000, it's also more affordable than you might think!
3. The Hyundai Ioniq Electric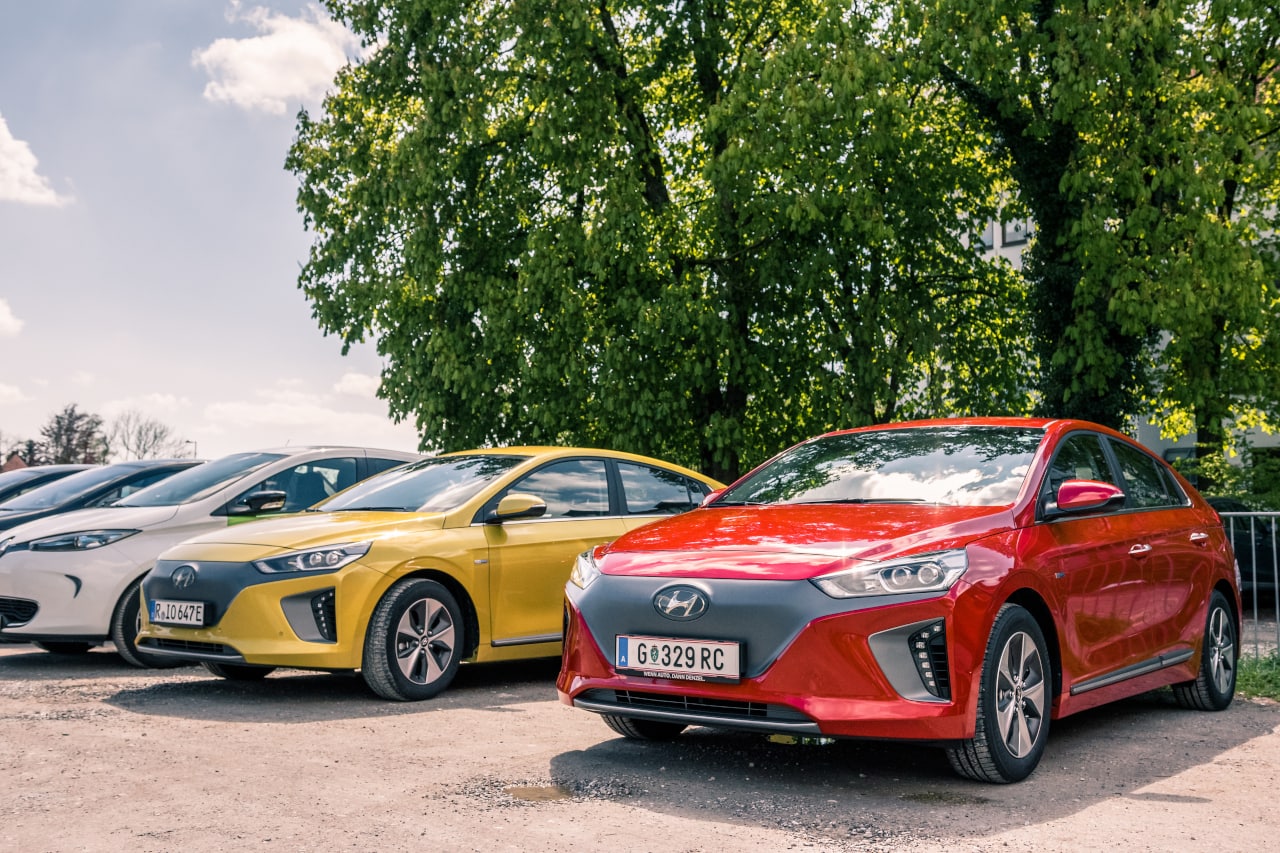 The Hyundai Ioniq is a range of electrically powered vehicles manufactured by the South Korean company Hyundai. The Ioniq Electric is the all-electric variant of the Ioniq lineup and was first introduced in 2016.
It is currently in its second generation, which Hyundai introduced in 2020. The Ioniq Electric is available in three trim levels: SE, Limited, and Ultimate. It has a starting price of $33,045 and is eligible for a federal tax credit of up to $7,500.
The Ioniq Electric has a range of 124 miles on a single charge and can be charged to 80% capacity in just under an hour using a Level 3 DC fast charger. Standard features on the Ioniq Electric include LED headlights, daytime running lights, and taillights; 16-inch alloy wheels; heated front seats; and an 8-inch touch screen display with Apple CarPlay and Android Auto compatibility.
Safety features include lane-keeping assist, blind-spot collision warning, and adaptive cruise control with stop-and-go functionality. If you're looking for a new electric car that still offers unbeatable value without breaking the bank, the Ioniq Electric from Hyundai might be just what you need.
4. Chevy Bolt
The Bolt is Chevrolet's answer to the Tesla Model 3, and it's an excellent option for those who want an electric car with a bit more range than the Leaf.
The EV is a five-door all-electric subcompact hatchback first introduced in 2016. The Bolt has a range of over 200 miles on a single charge and can be recharged in as little as 9 hours with a Level 2 charger.
The Bolt was initially designed as an EV concept car and debuted at the 2015 Detroit Auto Show. After positive reception, Chevrolet decided to put the Bolt into production, and it went on sale in December of 2016.
The Bolt starts at $37,495 and is available in three trim levels: LT, Premier, and LT Limited Edition. Standard features include keyless entry and start, heated front seats, and an 8-inch touchscreen display. With its long-range and competitive price tag, the Chevy Bolt is one of the best EVs on the market.
5. Kia Soul EV
If you're looking for something a little on the funky side, look no further than the Kia Soul EV. This fun-looking car comes with great performance specs and is perfect for those who want to stand out from the crowd while they drive.
The Kia Soul EV is a battery electric vehicle produced by the South Korean automaker Kia Motors. The first generation Soul EV was introduced in 2014, and production ended in 2015.
The second-generation Soul EV was introduced in 2019 and is still in production. The Soul EV has a range of up to 150 miles (241 km) on a single charge and features a fast-charging mode that can charge the battery from empty to 80% in just 33 minutes.
The starting price for the Soul EV is $32,250, making it one of the more affordable electric vehicles on the market.
6. Fiat 500e
The Fiat 500e is an excellent choice for those who want an electric car with a little more character than your average e-vehicle. It has all the style you'd expect from a Fiat but with better performance specs and efficiency ratings.
The 500e has been one of the most popular electric vehicles on the market since its debut in 2013. With its iconic, stylish design and outstanding performance specs, it's no wonder that this little car is sought after by drivers from all over.
Its production history began in 2008 when FIAT engineers first sketched out initial concepts for an affordable electric vehicle. Several years later, in 2013, the first 500e models hit dealerships and quickly became a top seller thanks to their excellent fuel efficiency and unique features like regenerative braking and dual-drive batteries.
In addition, with a starting price of just $32,500, the 500e offers exceptional value at a very accessible cost. If you're looking for a fun, practical EV that doesn't sacrifice style or performance, check out the award-winning Fiat 500e! You won't be disappointed.
Final thoughts
As you can see, there are plenty of great electric cars available to consumers today besides Tesla. You don't have to settle for a vehicle that doesn't meet your needs or budget.
Whether you're looking for something fun and funky or sleek and stylish like the Kia Soul EV, or something more practical like the Chevy Bolt, there's an electric car out there that's perfect for you.