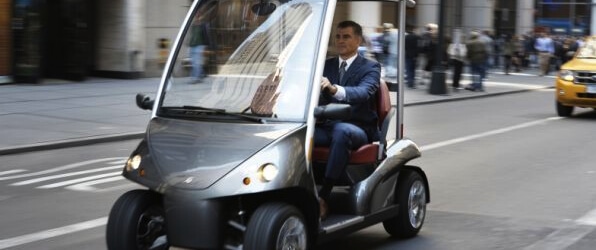 The state of Georgia has just announced it will be allowing many more eco-friendly vehicles on the road, by letting its citizens drive electric golf carts and other 'Personal Transport Vehicles' (PTV) on the streets.
Why golf carts on the roads is eco friendly
The decision, known as Georgia Senate Bill 240, is going to allow many people to take a zero-emissions trip where they normally would have hopped in the car and used fuel. Although golf carts max out at 20 mph, a simple trip to the corner store or dropping kids off at school can easily be done in a golf cart. With the rising cost of gas, now families have an eco friendly alternative to filling the tank for small trips.
More than golf carts: Eco friendly PTV models
Although the idea of cruising down the street in a traditional golf cart might seem pretty lame, there are many PTVs with modern designs that could make the eco friendly vehicles far more acceptable to drive.
Check out a gallery of some of the coolest modern golf carts below, and visit Top Gear for more information on any of the models.