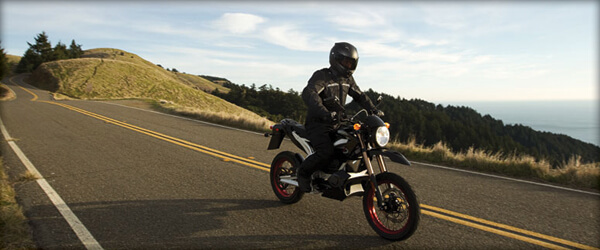 Zero Motorcycles are an awesome eco friendly vehicle manufacturer, who produces electric powered motorcycles. Recently, they received enough investment to really ramp up their production and make their on-and-off road bikes widely available to those looking to drive green.
Eco Friendly Vehicles vs. Eco Friendly Cars
Although most discussion about eco friendly vehicles pertains to cars like the Chevy Volt or Nissan Leaf, the California-designed Zero Motorcycles shouldn't be forgotten. Electric-powered motorcycles may not appeal to as many users, but they still succeed in reducing carbon emissions, keeping cars off the road, and pushing green transportation (and looking cool while doing it).
A $26 million investment into Zero Motorcycles
The most recent investment to propel the eco friendly vehicle manufacturer forward comes with the help of Invus, LP, who has been the principal investor in the green business for the past three years. Any investment into green business is a good one, and we think that Zero Motorcycles are definitely a vehicle worth investing in.
Can an electric motorcycle keep up?
See for yourself in the video below:
Find out more about Zero Motorcycles' line of eco friendly vehicles at their official site by clicking here.