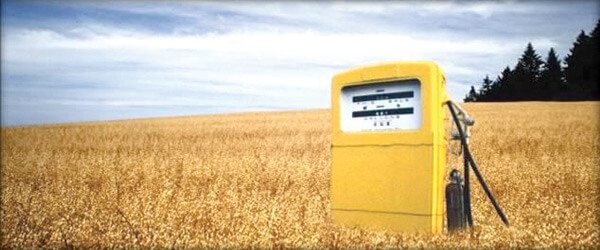 Environmental lawyers and activists on Monday sued the European Commission for failing to release studies investigating the impact on biofuels on the environment.
European policy was "inventing an artificial market worth billions" and there was a "responsibility to ensure its environmentalists objectives are achieved," the activists wrote in an application to the second highest tribunal in the European Union, the General Court at the European Court of Justice.
The groups – ClientEarth, Transport and Environment, European Environmental Bureau and BirdLife International – said in their complaint that the commission was "withholding time-sensitive and critical environmental information necessary for meaningful public participation in biofuel policy-making."
The European Commission studies in question are intended to determine the volumn of emissions created when forest or land is cleared to replace food production lost to biofuel crops. Converting land can release large amounts of greenhouse gases when vegetation is cleared. Plowing alos exposes carbon stored in the soil to the air, these effects are known as "indirect land use changes."
Mark Gray, a spokesman for the European Commission, said those documents ran to 8,000 pages and he said the commission was still assessing whether to release the remainder.
The court action was "premature as we have not refused to grant access to the requested documents," said Mr. Gray. Commission officials were "carrying out a concrete and individual assessment of the requested documents," he said, adding that a policy officer at Transport & Environment who first asked for the documents "cannot sustain in good faith that we rejected her request."
But according to the application filed by the activists, the commission was "setting a dangerous precedent" by not releasing all of the studies. The commission could not "delay the release of documents until after the policy decision has been made, striking at the heart of democracy," the activists contended.
The commission already has been scolded by the European Ombudsman for declining to release documents sought by another environmental group, Friends of the Earth Europe, that relate to the commissions policies on carbon dioxide emissions from cars.
[via]