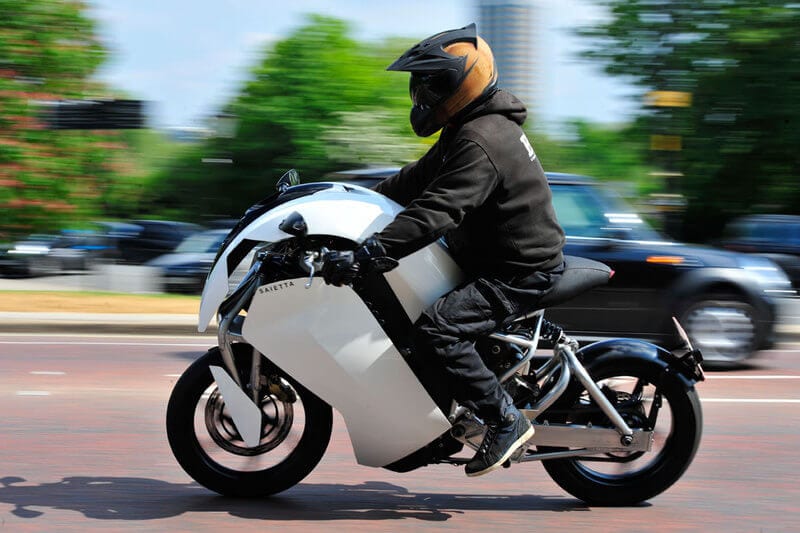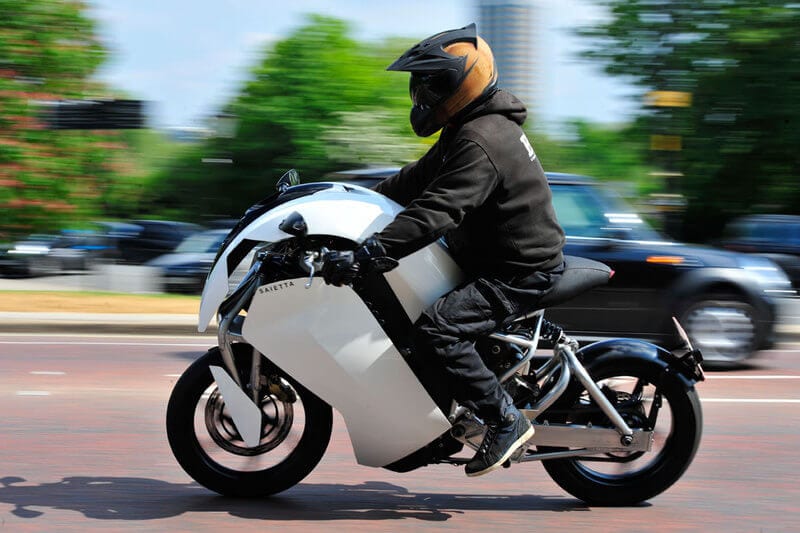 It's been called peculiar, outrageous, and even bison-esque. Everyone may have a different opinion on the aesthetics of the 'Storm Trooper bike,' but there's no denying the emergent Saietta electric motorcycle's look is anything but conventional.
Named after the Italian slang for 'thunderbolt,' this flashy e-bike is perfect for those who like to turn heads about town without making the environment pay.
Crashing the e-Bike Space
Dreamed up by former Formula One designer and aerospace engineer Lawrence Marazzi, the Saietta was introduced to Europe in 2011 by Agility Global Ltd., which has tinkered with race-winning EVs for years.
Now the Saietta eagerly anticipates its 2014 debut on the American side of the pond. While e-motorbikes are still niche in the U.S. and EU, entrepreneurs like Marazzi see an auspicious future for innovative electric transportation that will make combustion-based travel seem like dinosaur fare.
The analytics seem to confirm this vision. A recent report by Navigant Research forecasts North American e-motorcycle and e-scooter sales will grow from 4,000 in 2012 to more than 36,000 in 2018—a nearly ten-fold expansion. Navigant's Dave Hurst notes the market will grow as fundamentals like battery range and performance improve over time.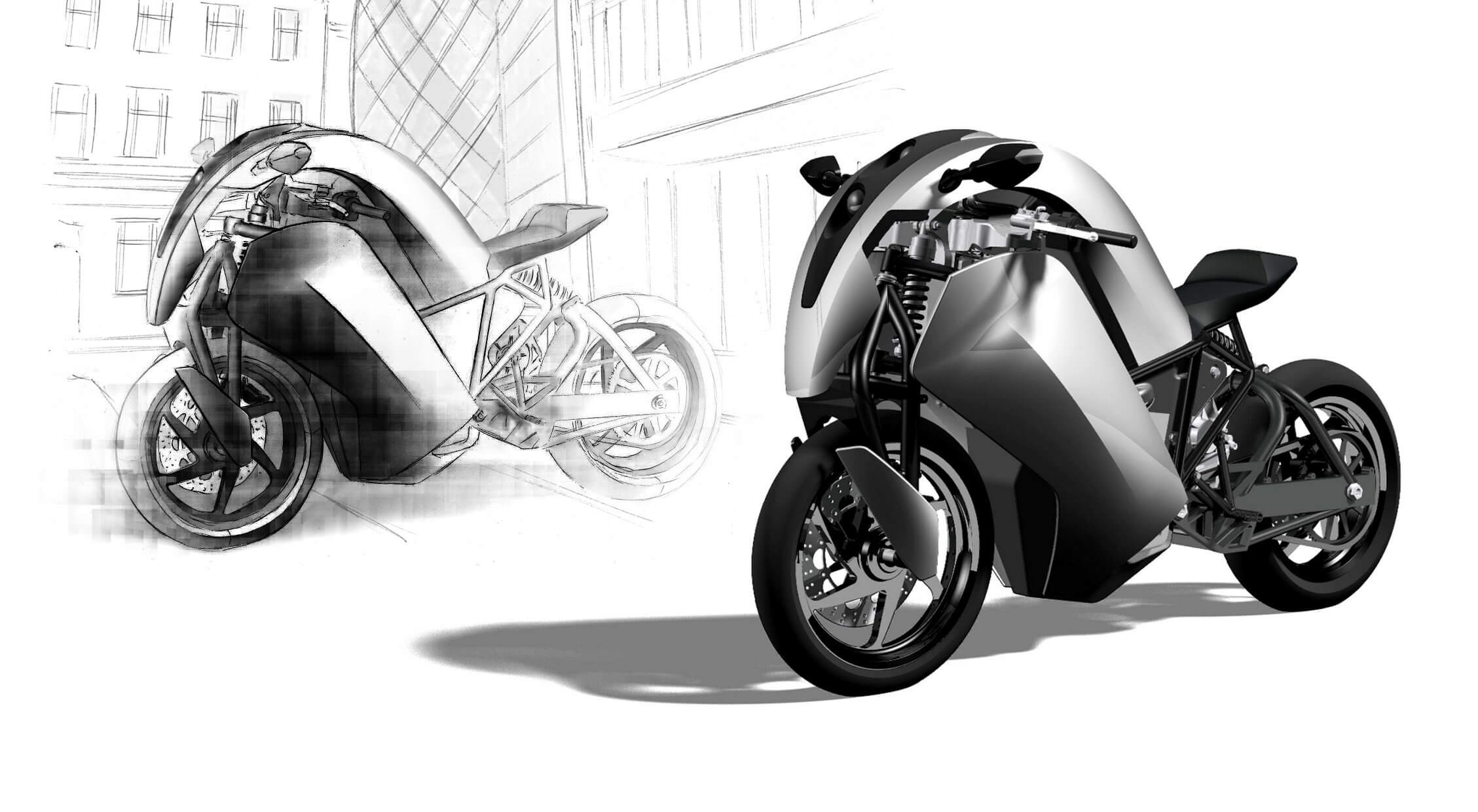 Superbike Specs
To that end, the Saietta is designed to impress. The zero-emission ride packs a powerful Axial Flux Permanent Magnet electric motor with an 11-kWh Li-ion battery, good for nearly 100 hp, top speeds of 85 mph and 94 lb-ft of face-whipping torque.
With a 0-60 time under 4 seconds, the Saietta's acceleration capabilities are impressive even compared to the fastest bikes in the world. Ducati's petrol-juicing 899 Panigale, by comparison, can claim just 74 lb-ft of torque.
Built like an F1 racer, the Saietta's low center of gravity, curtailed wheelbase and aerospace-derived chassis let it conquer city streets with instantly responsive handling and stylish aplomb. This space-age crotch rocket isn't shy about its abilities, either.
Billed as a 'guerilla commuter,' the 485-lb e-bike is ideal for slick urban movement, boasting a city range of 112 miles-per-charge. A lower-range 'S' model is available for about $6,500 off the higher-performing R's base tag of $22,650.
The Saietta takes 8 hours to reach a full charge, but you can reach 80 percent in just one hour. There is an optional fast charging system that slashes the full-charge wait time to 3.5 hours.
The Saietta is not the only superbike on the block, however. Competitors like the all-new Voxan Wattman and the record-breaking Lightning Motorcycle Electric Superbike are bent on taking the throne reserved for the world's most powerful electric motorcycle. 2014 is set to be a dramatic year for the stars of the exploding e-motorbike scene.