In a year when electric car sales have continued on an upward trajectory, Chevrolet and Nissan both reported having their "best November ever" with the hybrid versions of their Volt and Leaf respectively.
Nissan sold 2,003 Leafs in November, which exceeds their October total by one car. Chevrolet reported 1,920 Volt units moved, which is down from the 2,022 sold last month but still a better showing that their previous November numbers. In fact, they represent a 26% increase from the 1,519 cars sold in November 2012.
The Leaf's numbers represent a 141% increase year-to-date on sales while Volt is down 0.6% over the course of the year.
Understandably, Nissan expressed more confidence in their electric brand moving forward and on continued increased sales of the Leaf.
"Top Nissan Leaf markets like Atlanta and San Francisco remain strong, and we're continuing to see sparks in emerging markets like Chicago and Dallas," said Erik Gottfried, director of EV sales and marketing for Nissan. "Working with feedback from Leaf dealers, we are responding to consumer demand and getting more of the right models where we have the best opportunity for growth."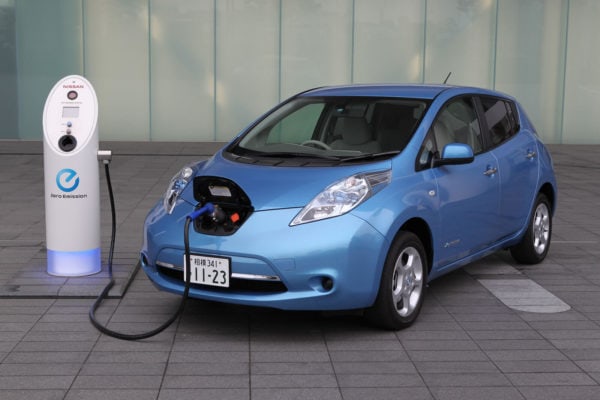 In other electric car news, Saab announced they are launching an electric version of its sedan. The car company's new owners will be targeting the Chinese market first; Chinese-owned manufacturer National Electric Vehicle Sweden bought Saab out of bankruptcy in August 2012 picked up the petrol-powered sedan the company had been creating before going under.
NEVS' partner and part owner Qingdao has placed an order for a pilot fleet of 200 electric cars, with delivery starting in 2014.
Kai Johan Jiang, NEVS founder and main owner, said "Swedish expertise along with Japanese technology around batteries and new lightweight materials and our Chinese group's focus on green technology is our strength for the future."
Saab was on the edge of collapse for almost two years before they finally folded. The Dutch car company Spyker, which subsequently became embroiled in a legal battle with Saab's former owner General Motors, formerly owned them.
NEVS said production would begin with a modest ten cars per week of Saab's brand. Electric vehicles are gaining major traction in the Chinese markets because of pollution levels and major government subsidies being offered.