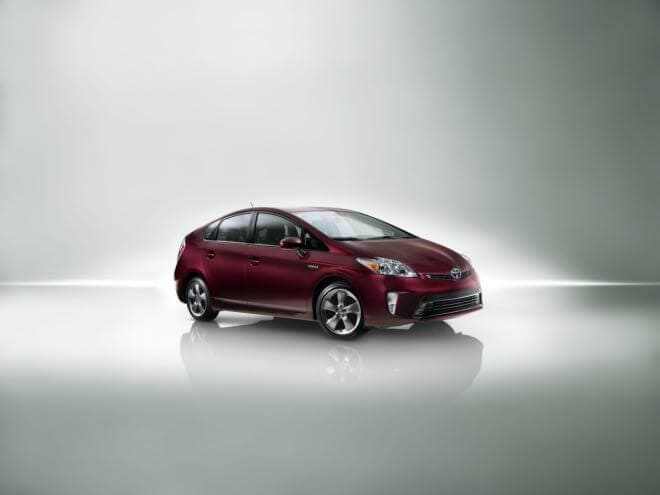 According to an L.A. Times report, Toyota's Prius hybrid is the best-selling car in the Golden state so far in 2012. Citing data taken from AutoCount and the California New Car Dealers Assn., the report found that Toyota sold approximately 46,000 Prius hybrids in California in the last nine months, which is approximately 25% of their national sales total. No other passenger vehicle in California—car, truck, or SUV—was sold in greater quantities since January. Though this seems to be great news for hybrids in California, what does it mean for alternative-fuel vehicles on a national scale?
Not much, unfortunately. While logic suggests that California should be a good representative sample of the nation as whole due to the fact that it is both the most populous state in the Union and a melting pot of citizens from the other 49 states, this is far from true. For whatever reason, whether it's its history or the type of people drawn to it in the first place, California and its residents are relative outliers compared to most other states. A great way to illustrate the uniqueness of the California market is to take a closer look at its auto industry.
For example, the L.A. Times article reported that the Prius is far from the best-selling car in the United States so far this year. Rather, Toyota's hybrid compact is only the 12th best-seller in the United States at the moment. Like in years past, the best-selling car in America is still Toyota's family sedan, the Camry. Unsurprisingly, not only is the Camry not even California's best-selling vehicle, it isn't even California's best-selling family sedan. The Honda Accord sells better in the Golden State than the Camry, a trend that is reflected in other segments as well.
Though we can't take a peek at California's consumer habits and get excited about the popularity of hybrids in the United States as a whole, we can at least hope that like some other trends—skateboarding, yoga, and the organic food movement to name a few—this one slowly makes its way east as well. Until then, we can be happy knowing that California is the fastest growing market for car sales at the moment. The L.A. Times article indicated that auto sales in California are up 26.3% this year from the same time last year, whereas U.S. auto sales as a whole are only up 14.5%.