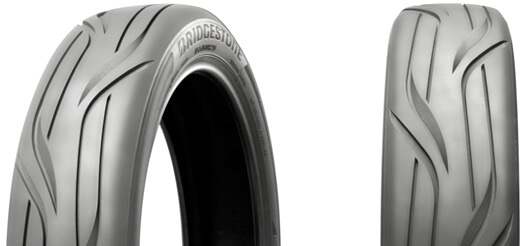 Bridgestone recently unveiled its concept tire, made entirely of "100% sustainable materials", at the 2012 Paris Motor Show.
The tire-maker says that the development of the concept tire is the result of its collaborative efforts with, not just engineers but also academia.
In order to achieve the level of "100% sustainable materials", Bridgestone diversified the regions where it produces natural rubber. The company also expanded the range of reinforced plant fibers it uses. Additionally, fossil resource based components such as synthetic rubber, carbon black and rubber compounding agents in the tire were synthesized from biomass.
Now that the concept tire has been unveiled, Bridgestone will be working to enhance and perfect the model. As a next step in the process, the team says it will initiate the necessary core technologies to begin mass production of the tire.
But it will be some time before consumers can get access to the product. Bridgestone is targeting the year 2020 for commercial sales of certain sustainable materials used in the manufacturing process.