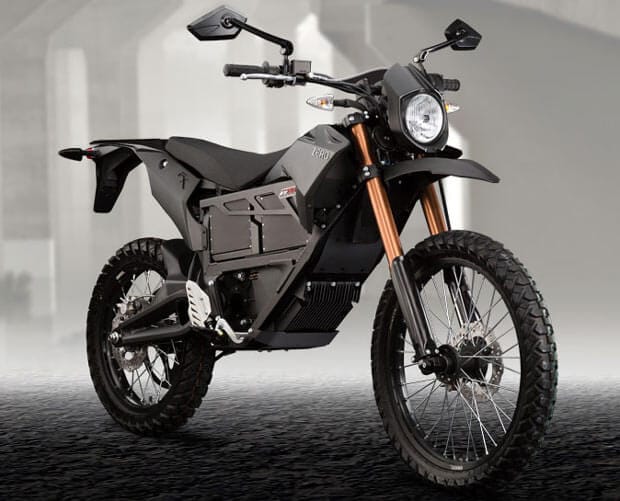 A new line-up of electric motorcycles has hit the market, which has EV-enthusiasts revving up their enthusiasm. Zero Motorcycles has announced its 2013 model line, which features an average power increase of 99 percent. The company says it also features the world's longest-range production electric motorcycle: the Zero S, capable of 137 miles in the city.
Zero has designed a new "Z-Force" motor. The company says it is "incredibly powerful while also highly efficient, passively air-cooled and compact." The motor is integrated into every 2013 motorcycle. And it apparently operates using a new higher voltage Z-Force power pack. This provides riders the option to charge faster than ever. That's because the new Zero can now be charged to 95 percent in an hour or less using CHAdeMO charge stations by way of an optional accessory.
Zero plans to begin initial deliveries of its complete 2013 model line to North America in January of next year.
Using Bluetooth, riders can now sync their iPhone or Android mobile phones to see detailed motorcycle information and even adjust the performance characteristics of the motorcycle. Riders will also find an integrated storage compartment in the "tank" area, which flows elegantly into a two-tier seat. To accommodate the new look and advanced powertrain, Zero says it redesigned the frames for every model with an emphasis on improving rider ergonomics and expanding compatibility with aftermarket accessories.
"With up to 137 miles range in the city, a top speed of 95 mph and a CHAdeMO accessory that allows recharging in around an hour, the 2013 model line is truly exceptional," said Richard Walker, CEO of Zero Motorcycles. "This year's lineup offers breathtaking acceleration, new eye-catching designs and the innovative ability to customize the riding experience to each individual's preferences via a mobile application."