BMW is looking to up its game in the efficiency department with the unveiling of a new three-cylinder engine. The 1.5 litre unit is set to become a staple of the firm's upcoming front-wheel drive range and next year's Mini update.
Both a petrol and a diesel version will be available and will be around 15 per cent more efficient than the equivalent four-pot as a result of BMW's TwinPower Turbo technology.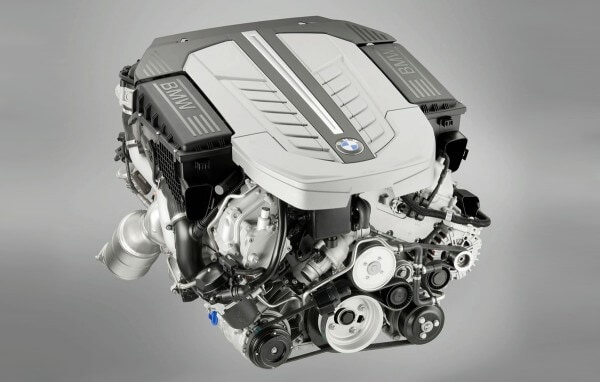 The tech is already available for a range of petrol and diesel engines and aims to reduce emissions and increase economy. To create these results, it's all about variable valve timing under the bonnet and reacting to the driver's needs on the gas pedal, diming the power when it's not needed.
The petrol unit will produce between 120bhp and 200bhp, whilst allowing for more than reasonable amounts of torque; somewhere in the region of 132lb ft and 198lb ft. The diesel shares most of the design with its petrol counterpart and will give a power output of around 100bhp in its smallest form all the way up to 180bhp, torque is also increased.
BMW are looking to reduce fleet consumption down by 25 per cent by 2020 and is part of the second phase of the Munich-based manufacturer's EfficientDynamics scheme that has been in action for a number of years now.
The firm is lining up the new i8 supercar for the more potent version of the engine and will mate it with a hybrid system to give more power and even more efficiency.
The latest 1-series, however, has been the first to try it out via a prototype model and has already attracted numerous plaudits. The car produces a power output of around 178bhp and 199lb ft and amazingly for such small engine, an even bigger example is yet to be revealed.
The 1-series prototype also donned an eight-speed automatic gearbox coupled with completely new engine and electronics mapping, which again, is another method of reducing consumption.
Economy from the petrol prototype was around 56mpg, which from a car producing nearly 200bhp is quite impressive. The low weight of the car is also a way forward in reigning in the economy figures, whilst keeping in touch with the usual BMW sporty feel and even the engine itself apparently feels agile and responsive.