The Indian auto industry has been rising up the charts among emerging economies over the past decade. Automakers like Mahindra and Tata Motors produce about 11 million units per year in a region with rapid increases in vehicle adoption. Industrial giants export about 1.5 million vehicles each year with plenty of room to grow over the next decade. India's economic fortunes might depend as much on the auto industry as the United States and European Union did prior to the economic downturn. The Indian government is working with domestic automakers on an eight-year program to increase green vehicle adoption at home.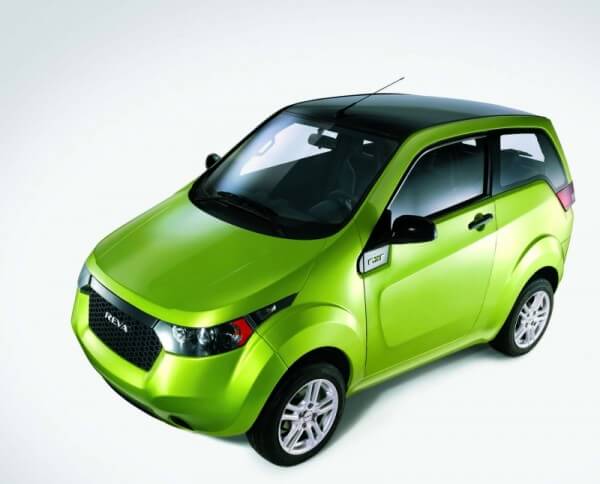 India's green vehicle revolution could start with $4.1 billion in public and private aid distributed to automakers by 2020. Legislators have committed about $2.1 billion in public revenue for the project while domestic firms have pledged the remaining balance. These funds will likely be distributed as grants and loans to domestic automakers committed to developing hybrid or electric vehicles.
This program aims for six million hybrid and electric vehicles on Indian streets in eight years. In recognition of the popularity of bikes and motorcycles, the Indian government wants two-wheel vehicles to represent about 80% of this total. As points of comparison, China has established a similar program to produce 500,000 EVs by 2015 while the United States aims for one million plug-in vehicles in the next three years.
A short-term obstacle to India's ambitious green vehicle program is the absence of qualifying vehicles in the R&D pipeline. Mahindra Reva is the only automaker currently selling a battery-electric vehicle in India. The Mahindra REVi compact car has been available domestically since 2001 with plans for 30,000 additional units sold by 2016. The REVi travels up to 50 miles per charge with a top speed of 50 miles per hour using lead-acid batteries.
A lithium-ion battery version available at a premium price expands range to 75 miles per charge. Mahindra recently laid groundwork for expanded production of green vehicles by building a high-capacity, eco-friendly facility in Bangalore.
The green vehicle initiative in India faces infrastructure and market issues over the next decade. While Mahindra is prepared for a green vehicle revolution, competitors like Tata Motors have focused on fuel-efficient vehicles with advanced combustion engines and lower retail prices. The Indian government pulled back consumer subsidies for electric vehicles in April and often changes policies on the fly depending on political machinations.
Indian consumers have proven less interested in paying premiums for advanced vehicles, showing more interest in inexpensive models with high fuel economy. Utility grids throughout India provide inconsistent power as evidenced by frequent regional outages over the summer.
We should not write off India's efforts toward a more sustainable transportation system based on a few liabilities. Automakers have proven swift at adapting to macroeconomic changes as well as fickle customer interests over the past decade.
The government's focus on two-wheel vehicles is smart given the popularity of bikes among younger consumers. India also hopes to assert economic strength on the global stage by surpassing green vehicle adoption by competitors like China, the United States and the European Union.