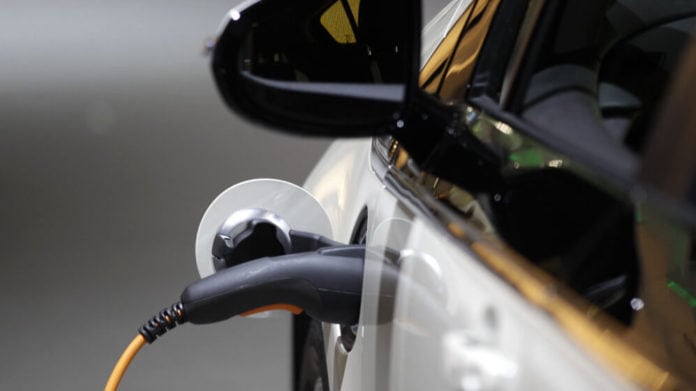 While the benefits to traffic and the environment that electric vehicles can provide are pretty well-known, there are also some potential financial benefits for certain sectors outside the auto industry, that have been somewhat disregarded in the past, and could help make EVs that much more appealing. The electric power industry could see a huge growth if it starts paying more attention to the transportation sector, where oil, and gas, to a certain extent, have been the dominant fuels so far.
Given that utilities have been facing a lot of challenges lately, as more and more businesses and homeowners embrace distributed energy, which has taken a sizable piece of electric companies' market share, the industry could definitely benefit a lot from entering the transportation market.
Although transportation used to be largely dependent on oil, electricity has become a more viable option as a great alternative fuel in recent years, with the fleet of electric and hybrid vehicles increasing constantly, opening up new revenue possibilities for electric companies. According to some projections, global electric vehicle sales could reach about 4 million annually by the end of the decade, and they are expected to continue to increase their share of auto sales rapidly, and get close to 100% in a couple of decades.
According to the Department of Energy, Americans spend almost $1.5 billion a day on gasoline and diesel, so there is a huge growth potential in the market for transportation fuel. If utilities can get even a small piece of the pie from oil companies, it would be of great help to them, in a time when demand for electricity is declining year after year.
With this in mind, electric cars could represent an ideal opportunity for utilities to expand their customer base, which they desperately need, but in order to do that, they will have to help speed up the adoption of EVs. Electric utilities could easily increase electricity sales by partnering up with car manufacturers, offering car buyers to pay their monthly payments through their electricity bills, which would make it easier for consumers to finance their electric cars. Given that EVs are considerably more expensive than their gasoline-powered counterparts, easier financing is one of the factors that could help make these alternative fuel vehicles more affordable.
What's more, utilities could offer to help finance an installation of high-speed charging stations at EV buyers' homes, potentially making them long-term customers, thus increasing the number of new customers without having to invest in costly marketing campaigns.
If the electric power industry boosts its efforts for entering the transportation market, it would provide many benefits for the U.S. economy as a whole, and not just electric utility companies. It would help reduce the country's dependence on foreign oil, thus saving the country hundreds of billions of dollars it spends each year on importing oil, and it would contribute to a faster and easier shift from gasoline-powered to electric vehicles, resulting in reduced air pollution and the effects it has on global warming.