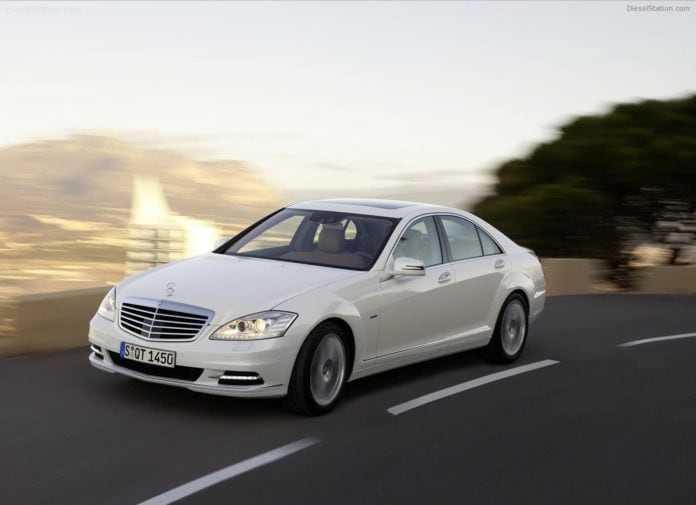 Now more than ever, people are concerned about going green and being efficient. Don't get me wrong, there are still plenty of people who could care less, but getting more bang for your gasoline buck is a very common theme when it comes to cars. The beginning of this green revolution began with hybrid cars that utilized a typical engine alongside one or more electric motors. The first modern hybrid car was the Toyota Prius, which launched in 1997. The following year, the first modern smart car, the smart fortwo, was launched. One saves gas and one saves gas and space, but neither makes you feel like king of the world when you're cruising down the highway going 75 mph.
So, what do you do when you want great gas mileage and a stylish ride? You buy a luxury hybrid car! Believe it or not, these cars exist and their good MPG is very real. If you're looking to spend some green on a nice car, why not roll green, too?
1. 2012 Mercedes-Benz S-Class Hybrid
The 2012 Mercedes-Benz S-Class Hybrid is not only gas efficient, but also ranks as one of the top luxurious cars overall. Some new competitors have better fuel economy, but the Mercedes-Benz S-Class Hybrid has a topnotch interior that is unmatched by anything else in the luxury hybrid class. The S-Class Hybrid gets 19 mpg in the city and 25 on the highway. It's spacious, comfortable, and unlike most hybrids, it has its battery under the hood, which makes its trunk as big as other non-hybrid cars. Superior overall quality and build is what makes the 2012 Mercedes-Benz S-Class Hybrid one of the best, if not the best luxury hybrid to purchase.
2. Lexus LS 600h L
Lexus actually had the first luxury hybrid model with its LS 600h L, but it is the most expensive car in its class. While the Lexus LS Hybrid costs a hefty sum, it's not without benefit. Its backseats are amazingly spacious because of its long wheelbase, and it has a plethora of user-friendly electronic features that drivers are sure to appreciate. There's nothing more frustrating than having amazing technology at your fingertips and not being able to figure out how to use it. Overall, the Lexus LS Hybrid is still a strong contender as a luxury hybrid car, but it requires more financial investment than others.
3. Infiniti M Hybrid
Boasting an impressive 27 mpg in the city and 32 on the highway, the Infiniti M Hybrid is appreciated by many for its mesh of power, efficiency, and luxury. Running with a 3.5L V6 engine and 50kW electric motor, the Infiniti M Hybrid has 360 horsepower – making it extremely close to matching the same speed as the V6 in the M37. It also has a regenerative braking system that converts kinetic energy into energy that recharges the car's batteries. This makes efficient use of the excess kinetic energy that is generated which is normally wasted in the brake linings as friction. It has been noted that the back seat can be a bit short of space, but the Infinity M Hybrid is still a powerhouse for both efficiency and luxury.
4. 2012 Porsche Panamera S Hybrid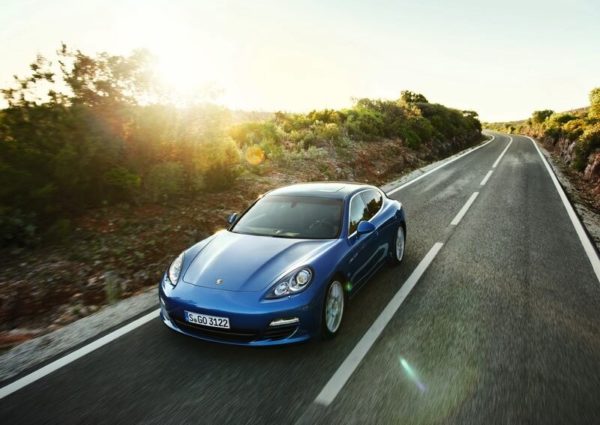 Many know Porsche for its cars' performance and prestige, but Porsche is also entirely capable of efficiency as well. The 2012 Porsche Panamera S Hybrid actually has an even better MPG than the Mercedes Benz S-Class, with 22 MPG in the city and 30 on the highway. Some fear that making an eco-friendly Porsche may impede its performance, but test drivers are happy to report that the tradeoff for going green in a Porsche is fairly minimal. While the idea of an earth-friendly Porsche is rather ironic, the engineers at Porsche have delivered us a 380 horsepower beast with great handling. With the Panamera S Hybrid, there's no need to compromise.
5. BMW 7-Series Hybrid
Last, but not least, the BMW 7-Series Hybrid. Out of all five cars, the BMW 7-series Hybrid is ranked lower because of its high price, but its performance is top notch nonetheless. It comes equipped with the ActiveHybrid 750i which actually puts the BMW 7-Series Hybrid ahead of its V8 competitors.
However, the exceptional power that the 750i offers comes at the cost of lower fuel efficiency against other hybrids such as the Mercedes S350. Overall, the BMW 7-Series Hybrid is a powerful car that offers all the features of a good luxury car, but is not necessarily the most efficient.